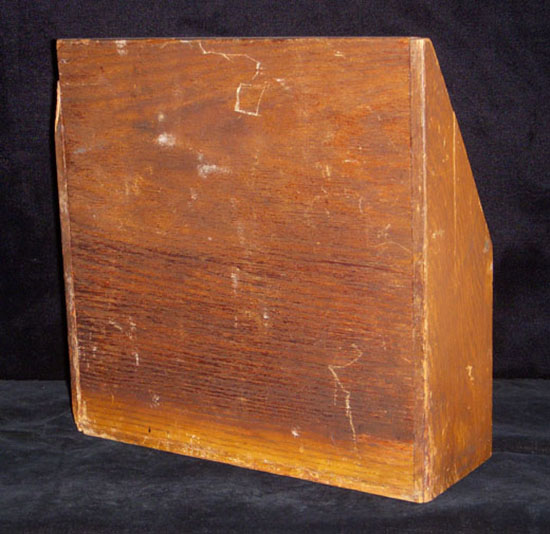 ARTIFACT: Great old 1920's Western Union Telegraph Forms oak and celluloid countertop display. The black and gold sign on the holder advises you: DON'T WRITE - TELEGRAPH! The holder has a vertical groove running down the center of the interior of each side and has a stepped-up level covering half of the bottom inside.
VINTAGE: Circa late 1920s.
SIZE: 9-1/4" height and 9-1/4" width and 3" depth.
CONSTRUCTION/MATERIALS: Oak with celluloid.
ATTACHMENT: N/A.
MARKINGS: N/A.
ITEM NOTES: This is from a communication company collection which we will be listing more of over the next few months. ebay VCEX98 LAHJ8/10 SeBAJX5/15
CONDITION: 7+ (Very Fine+): Holder has a small ding in the sign and some light to medium abrasions on the wood; a small piece of upper back right-hand corner of holder has come off.
GUARANTEE: As with all my items, this piece is guaranteed original.