Wonderful 1890's Uncle Sam Advertising Stand-Up Die-Cut Litho for Wheatlet Breakfast Cereal
Code: advf00006wls
---
Product Description
•••••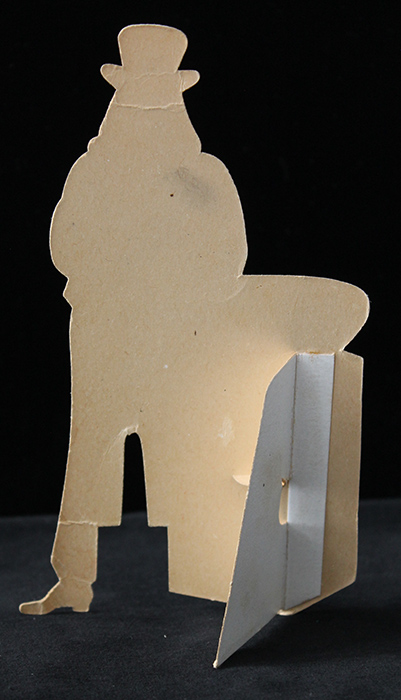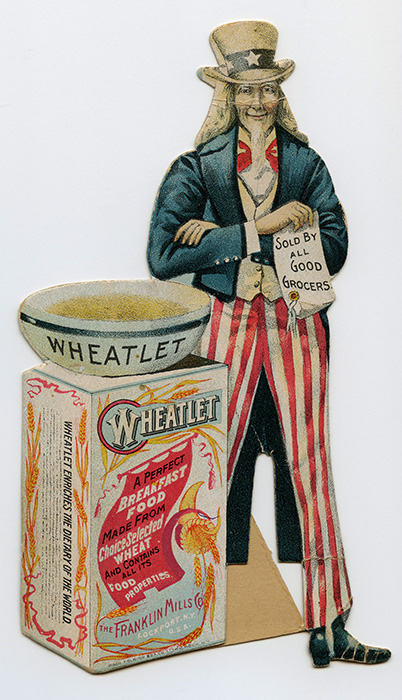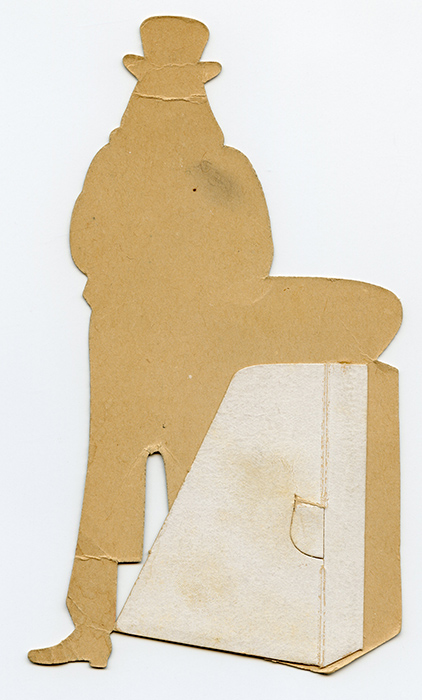 ARTIFACT: Wonderful 1890's Uncle Sam advertising stand-up die-cut lithograph for Wheatlet Breakfast Cereal from The Franklin Mills Co., in Lockport, New York. The stand shows Uncle Sam with his arms crossed and holding a sign that reads: "SOLD BY ALL GOOD GROCERS" and he is standing beside a large bowl of the cereal that reads: "WHEATLET" and sits upon a box that reads: "WHEATLET", "A PERFECT BREAKFAST FOOD MADE FROM CHOICE-SELECTED WHEAT AND CONTAINS ALL ITS FOOD PROPERTIES", "THE FRANKLIN MILLS CO., LOCKPORT, N.Y. U.S.A." – the side of the box reads: "WHEATLET ENRICHES THE DIETARY OF THE WORLD". The advertising stand was made by Rochester Folding Box Co., in Rochester, New York.
VINTAGE: Circa 1890's
SIZE: Approximately 6-1/2" tall x 3-2/8" x 2-2/8" (when open)
CONSTRUCTION/MATERIALS: Lithograph, cardstock
ATTACHMENT: Cardstock fold-out stand
MARKINGS: "ROCH. FOLDING BOX CO. LITHO ROCH., N.Y."
ITEM NOTES: This is from an advertising collection which we will be listing more of over the next few months. MAEX16 LFJX10/16
CONDITION: 7+ (Very Fine+): The stand shows minor wear, light soiling, some creasing and color loss to Uncle Sam's foot and face (does not detract), colors remain bright, overall very fine condition.
GUARANTEE: As with all my items, this piece is guaranteed original.