Korean War Era USS Greenfish SS-351 USN Submarine Commemorative Ashtray
Code: 0t47trc40004fad
---
Product Description
•••••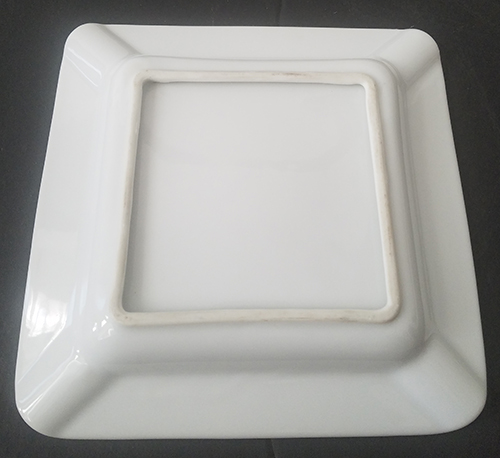 ARTIFACT: This is a Korean War Era USS Greenfish SS-351 US Navy Submarine commemorative ashtray. It was made in Japan while the submarine patrolled from Yokosuka, Japan. The ashtray has some silver accents, with an emblem in the middle of the tray.
VINTAGE: Circa Korean War
SIZE: Appr: 7-1/4" x 7-1/4" x 1-1/8"
CONSTRUCTION/MATERIALS: Ceramic and glaze
ATTACHMENT: None
MARKINGS: "USS GREENFISH. G 351. SS 351."
ITEM NOTES: This is from a US Navy collection which we will be listing more of over the next few months. VAJX17 LHEX7/17 PSIEX7/17
CONDITION: 7 (Very Fine): The green on the emblem has faded away rather heavily, and the outline has also faded slightly.
GUARANTEE: As with all my items, this piece is guaranteed original.