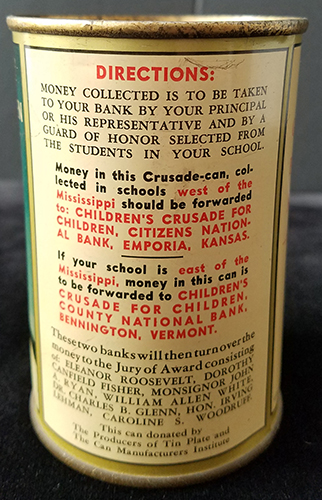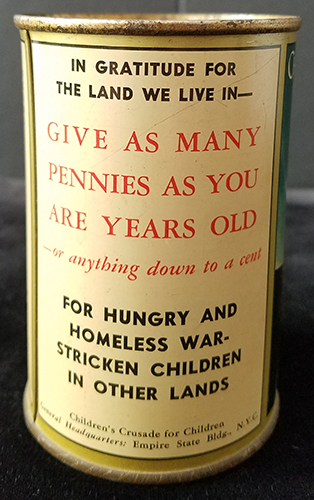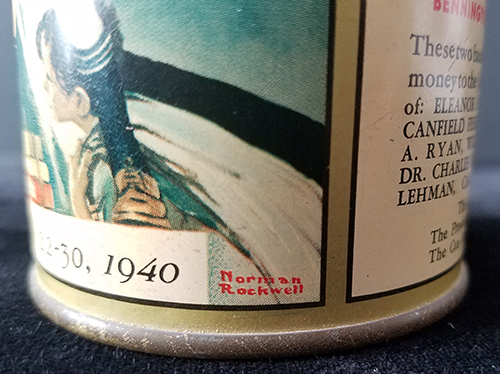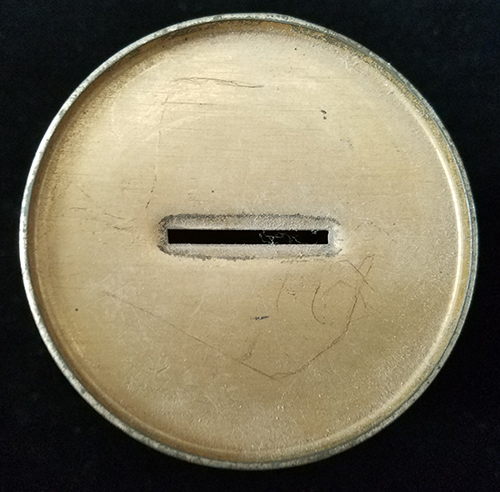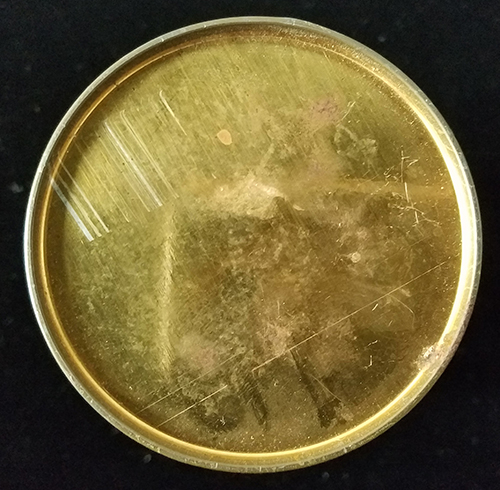 ARTIFACT: This is a really cool item. It's a donation tin bank from the early years of World War II. The donation campaign was for Children's Crusade for Children, which aimed to feed and clothe "Hungry and Homeless war-stricken children in other lands." The campaign ran in schools from April 22-30th in the year 1940. One of the biggest supporters of this program was Elanor Roosevelt, and the painting on the tin was done by Norman Rockwell.
VINTAGE: Circa 1940
SIZE: Approximately 2-11/16" in diameter x 4" tall
CONSTRUCTION/MATERIALS: Tin and paper.
ATTACHMENT: None
MARKINGS: See attached photos
ITEM NOTES: This is from a Grade School collection which we will be listing more of over the next few months. MAJX17 LFJX02/17
CONDITION: 7 (Very Fine): As it is made of tin, the age starts to show, but the paper around it is in great condition.
GUARANTEE: As with all my items, this piece is guaranteed original, and of the period stated.