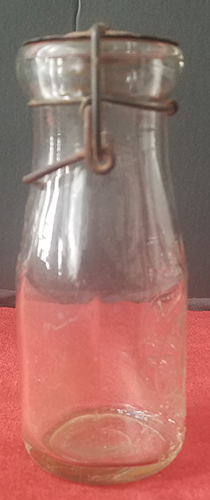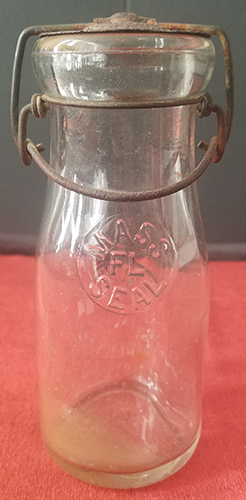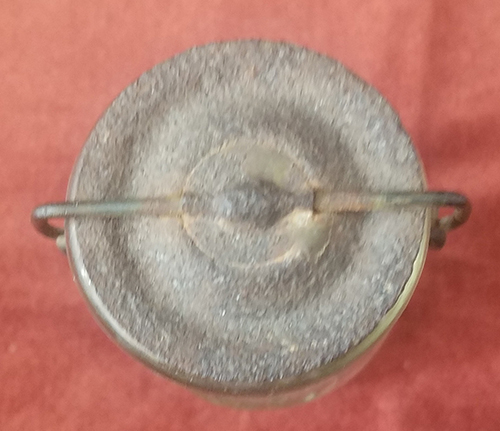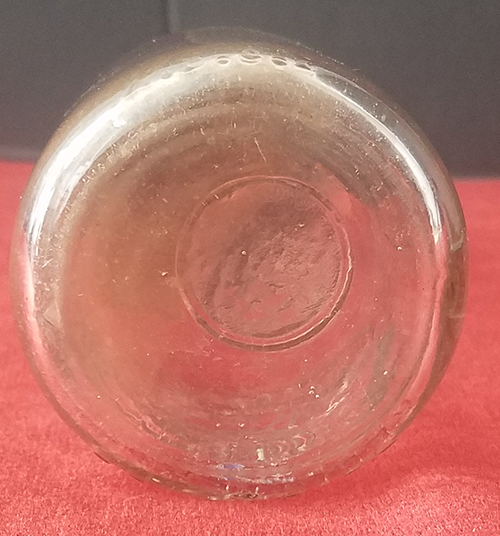 ARTIFACT: This is a wonderful 1910's-20's Hampden Creamery tin top, cow head half pint bottle from Massachusetts. The tin cover is latched and works just fine, albeit a little bit rusty.
VINTAGE: Circa 1910's-20's
SIZE: Approximately 2-1/2" in diameter at base, and 5-3/4" each
CONSTRUCTION/MATERIALS: Glass and Tin.
ATTACHMENT: Tin lid
MARKINGS: "HALF PINT LIQUID. HAMPDENREGISTERED CREAMERY. REGISTERED. MASS SEAL FL."
ITEM NOTES: This is from an American Antiques collection which we will be listing more of over the next few months. VBEX17 LFJX03/17
CONDITION: 6 (Fine-Very Fine): There is some rust on the lid and attachment, and there is some staining on the inside of the bottle.
GUARANTEE: As with all my items, this piece is guaranteed original, and of the period stated.