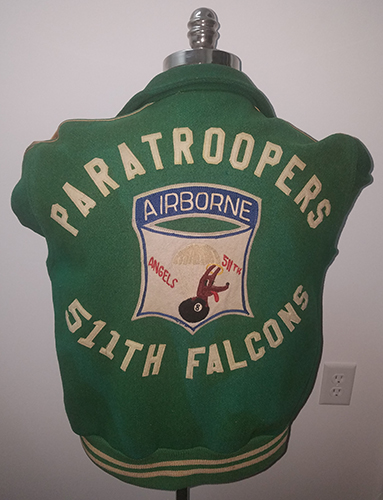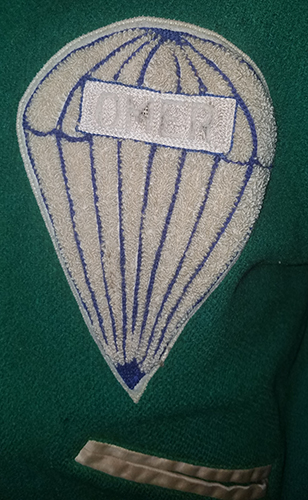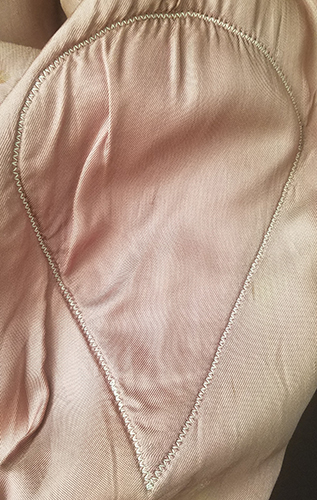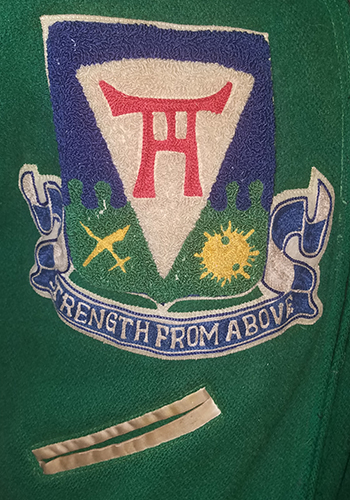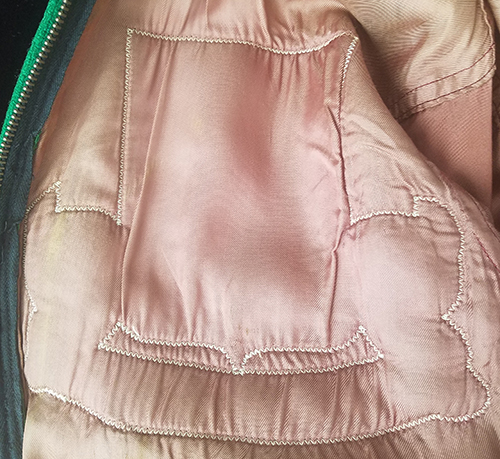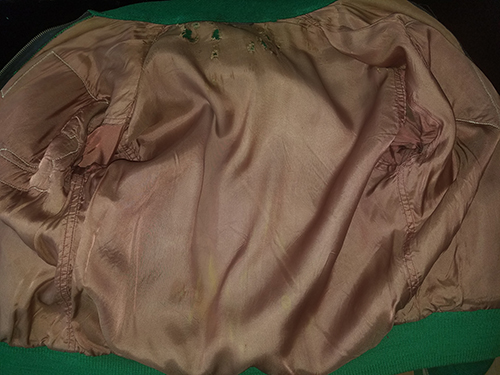 ARTIFACT: This is a great late 1940's 511th Airborne "Tour" jacket with huge chenille patches sewn into it. The Jacket is from 511th Paratrooper (Airborne Infantry) Squad. The patch sewn into the left breast is of a parachute. In the parachute reads "OMER." On the right breast, there is an upside-down triangle with a Japanese-style gate in it along with crossed swords and a sun to either side of the triangle. There is a banner underneath that reads "STRENGTH FROM ABOVE"
VINTAGE: Circa 1940's
SIZE: Men's Size Large
Armpit-Armpit appr: 21"
Shoulder-Shoulder appr: 18"
Collar-Hem appr: 26-1/2"
Shoulder-Cuff appr: 23-7/8"
CONSTRUCTION/MATERIALS: Wool jacket, brass zipper, and silk lining
ATTACHMENT: None
MARKINGS: "STRENGTH FROM ABOVE. OMER. PARATROOPERS AIRBORNE 511TH ANGELS. 511TH FALCONS."
ITEM NOTES: This is from an Air Force Jacket collection which we will be listing more of over the next few months. MFJJZ17 LACGEX4/17
CONDITION: 8+ (Excellent): There are moth nips in the silk lining, as well as some discoloration to the whites of the jacket, but is in overall Excellent condition
GUARANTEE: As with all my items, this piece is guaranteed original.