WWII Seaman's Bank for Savings Figural Sailor Bank w/ Full Cork Bottom & Closure
Code: adva20030bsb
SOLD!!! No Longer Available!
---
Product Description
•••••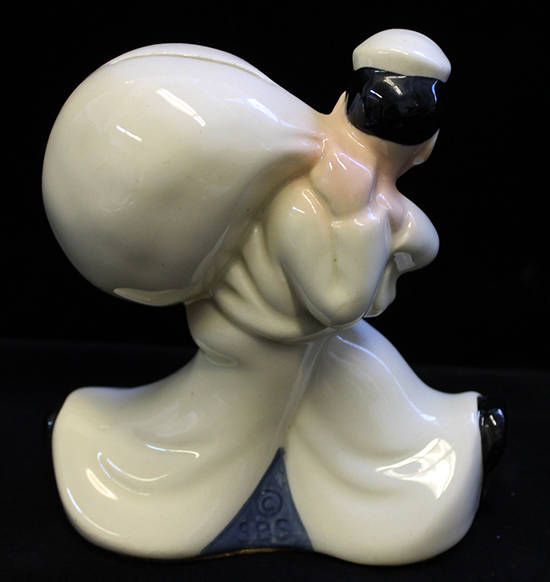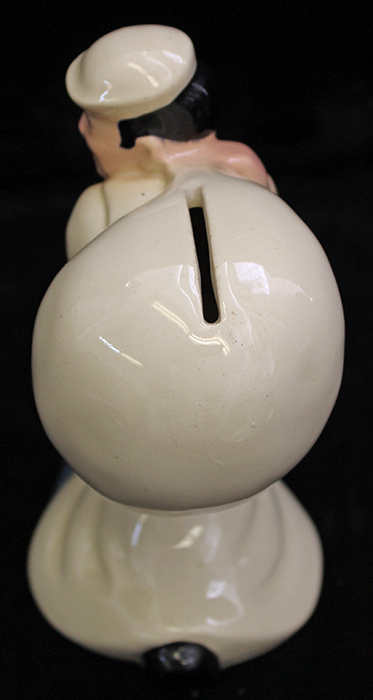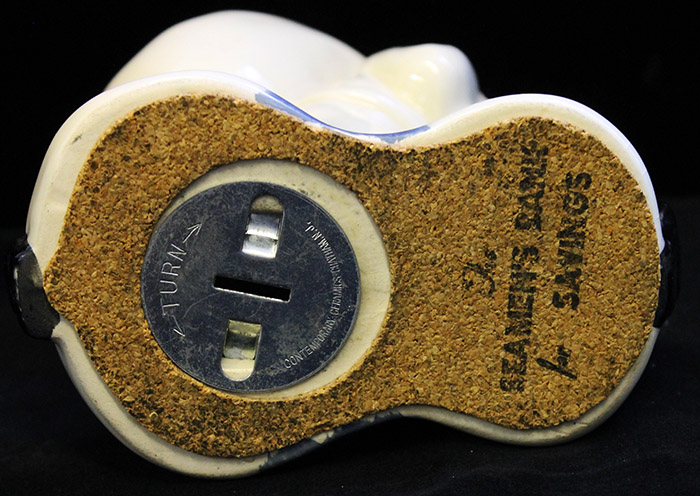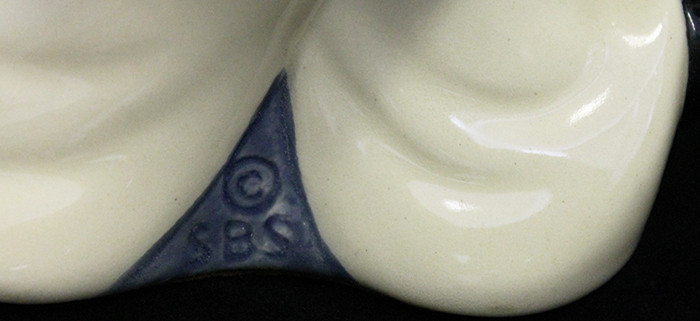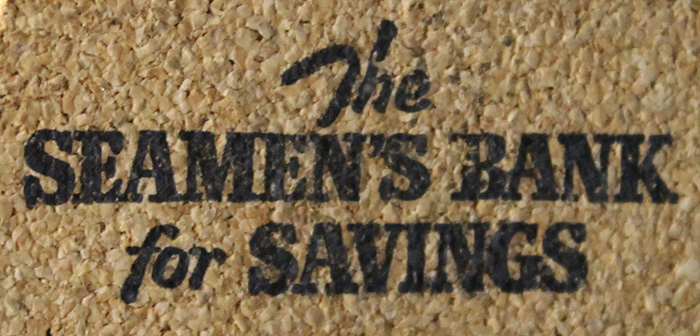 ARTIFACT: Wonderful WWII vintage figural sailor bank from Seamen's Bank for Savings. The figure is a walking sailor carrying his bag over his shoulder and his bag features a slot for coins. The base of the bank is lined with cork and reads: "THE SEAMEN'S BANK FOR SAVINGS" and shows a steel screw plate that reads: "TURN", "CONTEMPORARY CERAMICS CHATHAM, N.J." and the reverse of the bank shows: "SBS" imprinted in the ceramic.
VINTAGE: Circa WWII
SIZE: Approximately 5-7/8" x 5-1/2"
CONSTRUCTION/MATERIALS: Ceramic, paint, cork, ink, steel
ATTACHMENT: Steel screw plate closure
MARKINGS: "SBS", "THE SEAMEN'S BANK FOR SAVINGS", "TURN CONTEMPORARY CERAMICS CHATHAM, N.J."
ITEM NOTES: This is from an advertising collection which we will be listing more of over the next few months. MDJX16 LAFEX4/16 SAEJX5/16
CONDITION: 8- (Very Fine—Excellent): the savings bank shows minor wear, light crazing, the original closure, cork bottom, and painted details remain intact, overall excellent condition.
GUARANTEE: As with all my items, this piece is guaranteed original.