Vintage Nice Ca. 1950 Blatz 12 oz. Beer Bottle. Profusely Labeled, Even from Back!
Code: advb50003bmb
SOLD!!! No Longer Available!
---
Product Description
•••••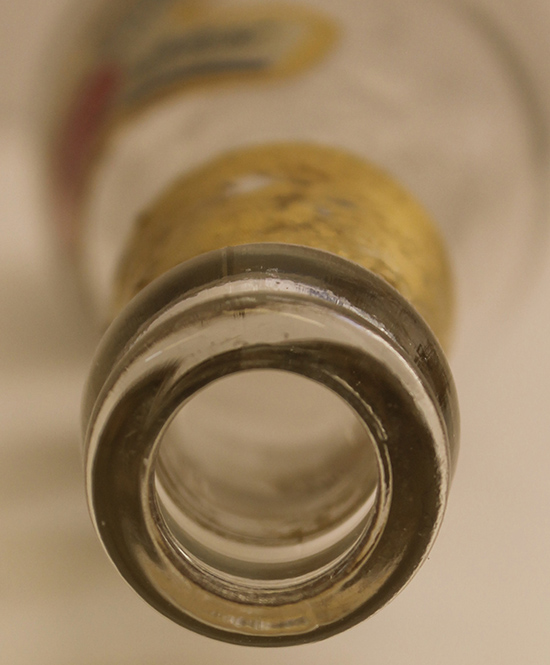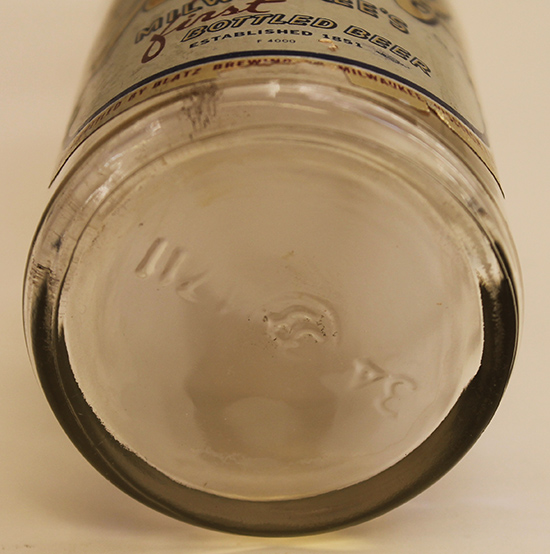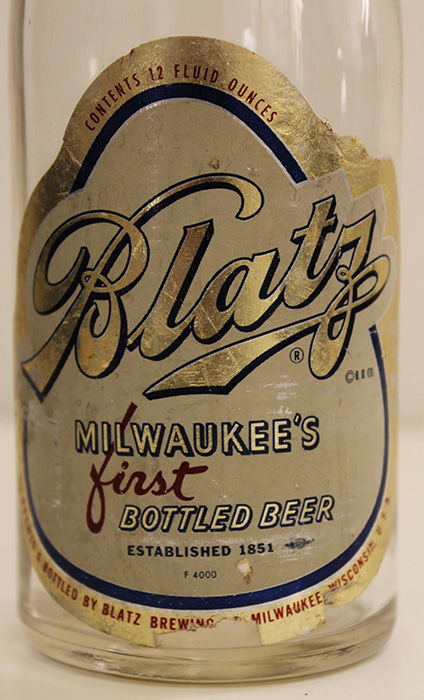 ARTIFACT: Nice circa 1950 Blatz 12oz. beer bottle. The bottle shows a variety of paper labels, from printed foil wrapped around the neck to an image on the reverse of the front label. The main label reads: "BLATZ MILWAUKEE'S FIRST BOTTLED BEER ESTABLISHED 1851", "BREWED AND BOTTLED BY BLATZ BREWING MILWAUKEE, WISCONSIN. U.S.A.", "CONTENTS 12 FLUID OUNCES" and the reverse of the main label reads: "BLATZ IS MILWAUKEE'S FINEST BEER". The neck label reads: "BLATZ ONE STANDARD BREWED IN MILWAUKEE ONLY HIGHEST QUALITY".
VINTAGE: Circa 1951
SIZE: Approximately 9-1/2" x 2-3/8" (base diameter)
CONSTRUCTION/MATERIALS: Glass, foil, paper label
ATTACHMENT: None.
MARKINGS: "F 4000" on paper label, "34 1711" embossed on bottom, "BLATZ" printed on foil
ITEM NOTES: This is from an advertising collection which we will be listing more of over the next few months. MAV15 LBCX12/15 SeXDJV11/16
CONDITION: 6+ (Fine—Very Fine): The bottle shows minor to moderate wear, mostly to paper labels and nearly all of them remain intact.
GUARANTEE: As with all my items, this piece is guaranteed original.