Rare 1934 Quaker Oats Babe Ruth 'How to Play Baseball' Complete Set of 4 Booklets in Exc. Condition
Code: advf10004brb
SOLD!!! No Longer Available!
---
Product Description
•••••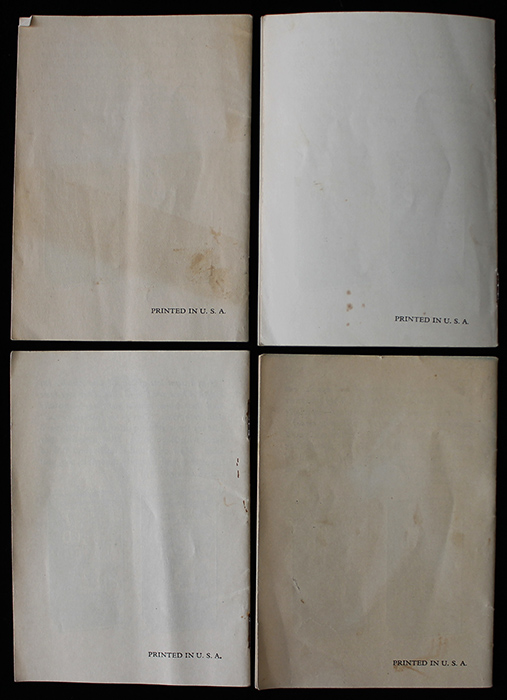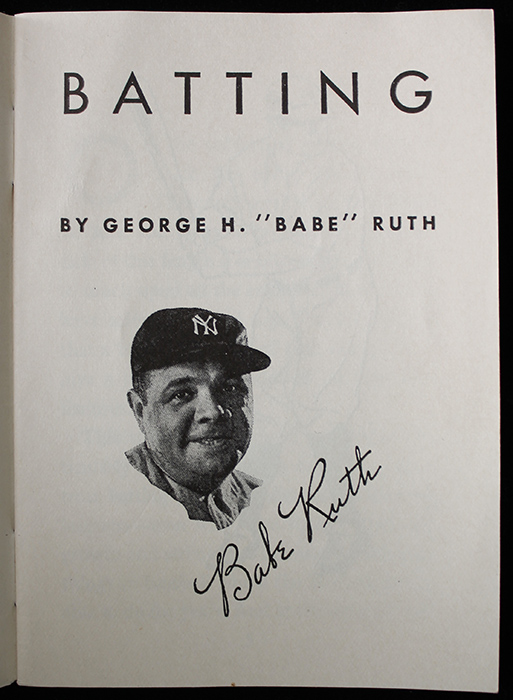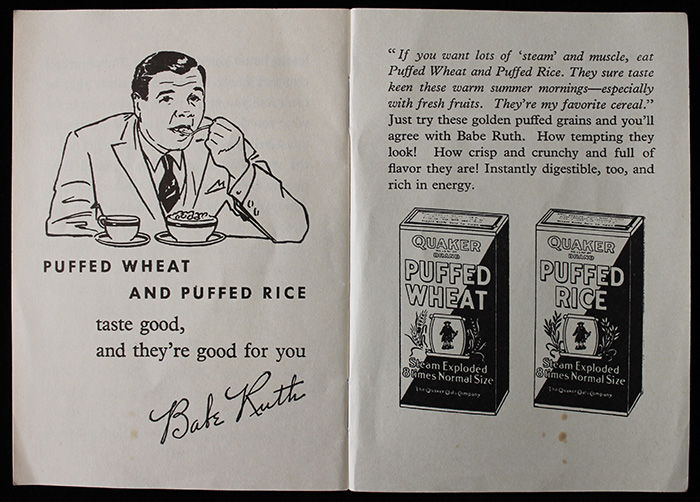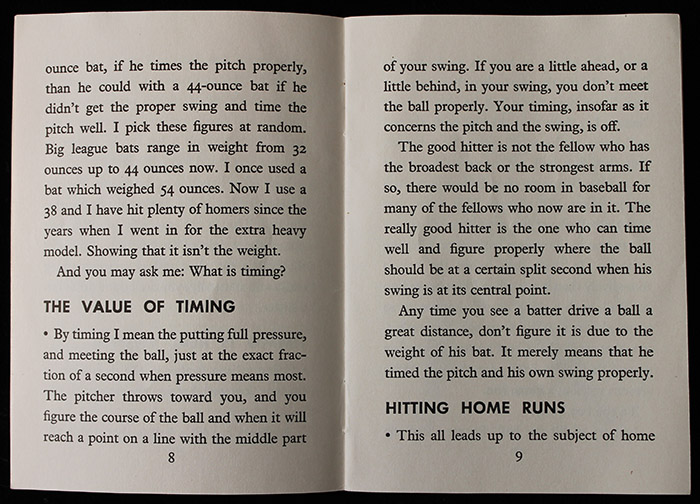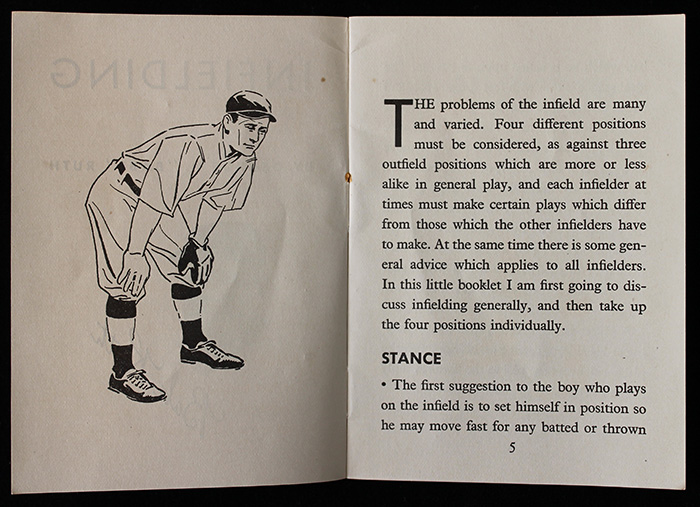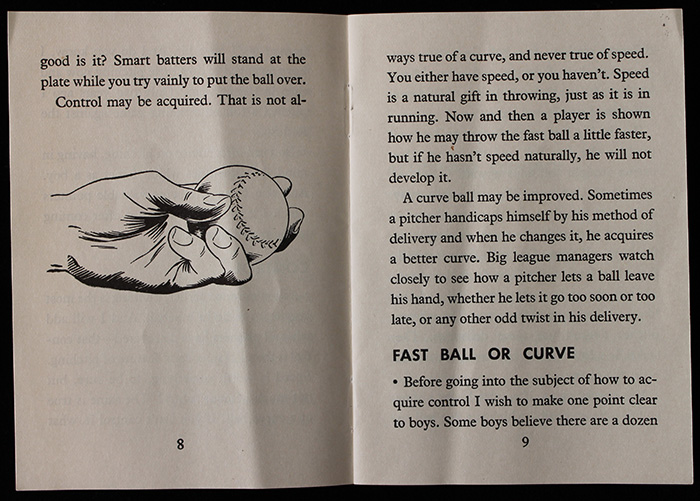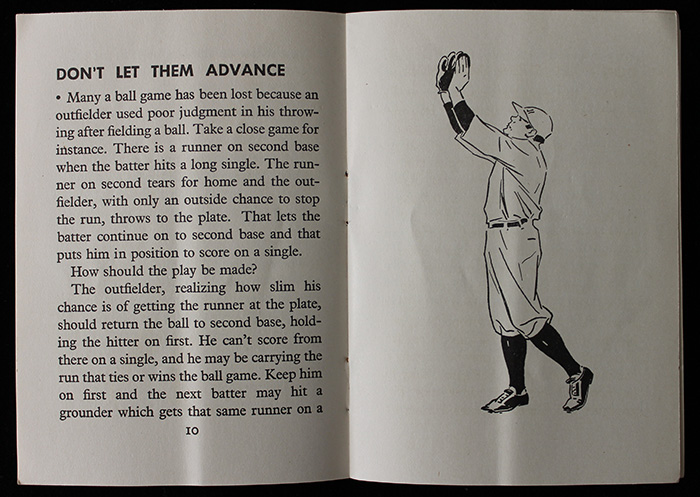 ARTIFACT: Rare 1934 Quaker Oats Babe Ruth "How to Play Baseball" complete set of four booklets in excellent condition. Each booklet covers a different aspect of playing the game, "How to Play the Outfield", "How to Throw Curves – Pitching and Other Secrets", "How to Play Infield", "How to Knock Home Runs – And Other Tips to Batters". Each booklet was printed in the USA and contains images and approximately 20 pages of tips. The cover page of each features an image of the Great Bambino and a printed signature. The final page spread in each booklet shows a drawing of Babe Ruth eating and below it reads: "PUFFED WHEAT AND PUFFED RICE TASTE GOOD, AND THEY'RE GOOD FOR YOU", "If you want lots of 'steam' and muscle, eat Puffed Wheat and Puffed Rice. They sure taste keen these warm summer mornings – especially with fresh fruits. They're my favorite cereal.", "Just try these golden puffed grains and you'll agree with Babe Ruth. How tempting they look! How crisp and crunchy and full of flavor they are! Instantly digestible, too, and rich in energy."
VINTAGE: Circa 1934
SIZE: Approximately 4-1/2" x 3-3/16" (each)
CONSTRUCTION/MATERIALS: Paper, ink, staples
ATTACHMENT: Stapled bindings
MARKINGS: "PRINTED IN THE U.S.A.", "BY ARRANGMENT OF CHRISTY WALSH", "BY GEORGE H. "BABE" RUTH"
ITEM NOTES: This is from an advertising collection which we will be listing more of over the next few months. MAJJX16 LCEJX11/16 SCEJX3/18
CONDITION: 8+ (Excellent): The booklets show minor wear, soft creases from past handling can be seen, but does not detract (see photos), small spots of age discoloration, oxidation to staples, overall excellent condition.
GUARANTEE: As with all my items, this piece is guaranteed original.