Nice Ca. 1900 German Glass Beer Stein with Hand-Painted Enamel Top Bearing an Ode to Cigars
Code: advb00016ocs
SOLD!!! No Longer Available!
---
Product Description
•••••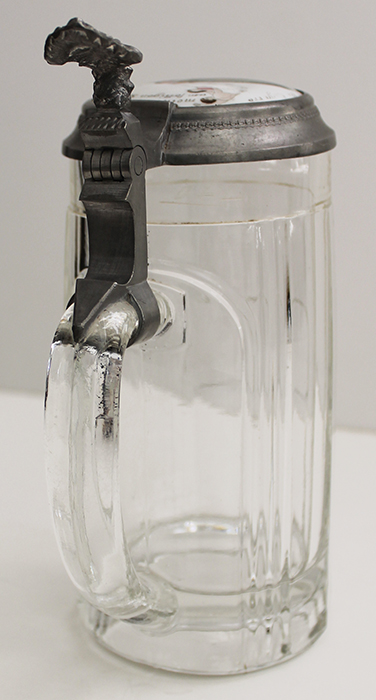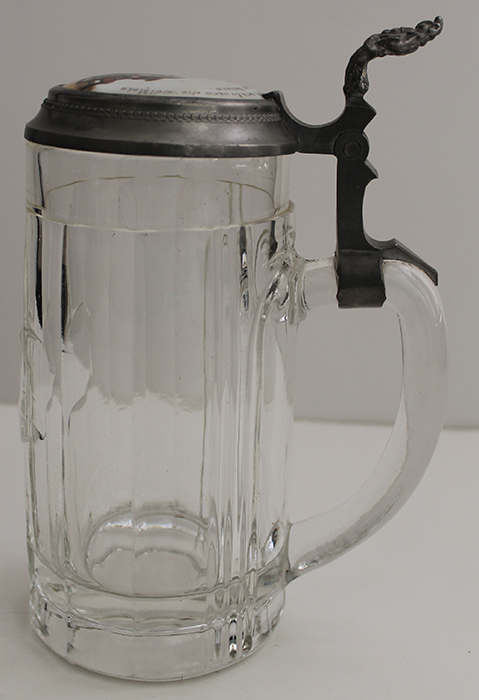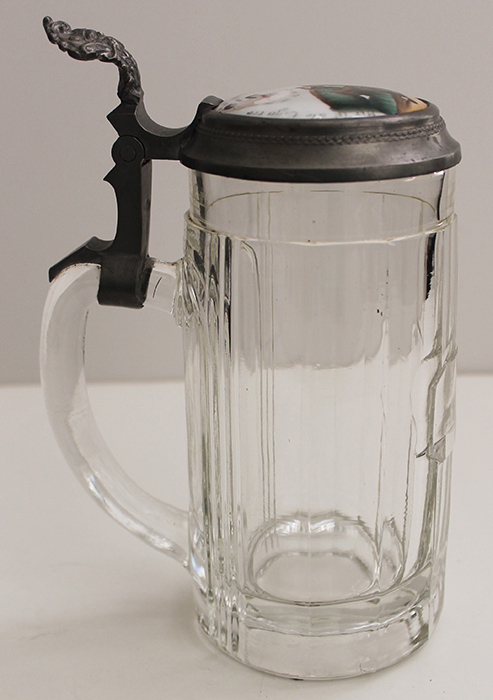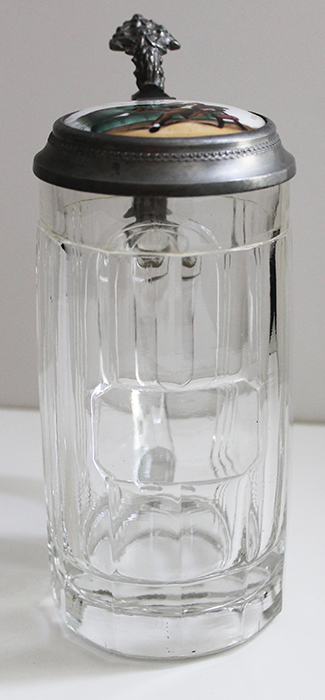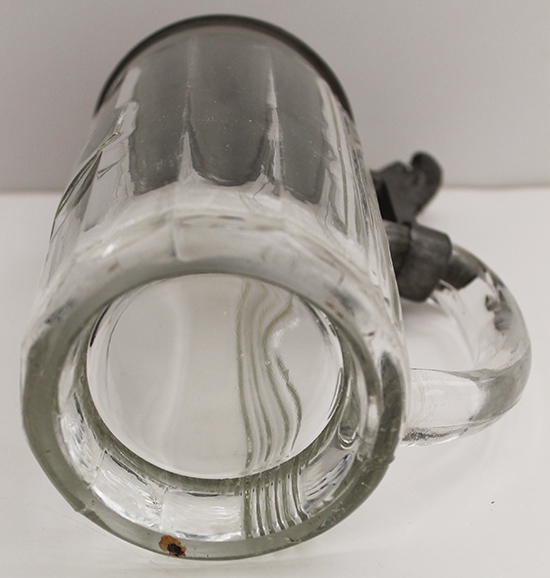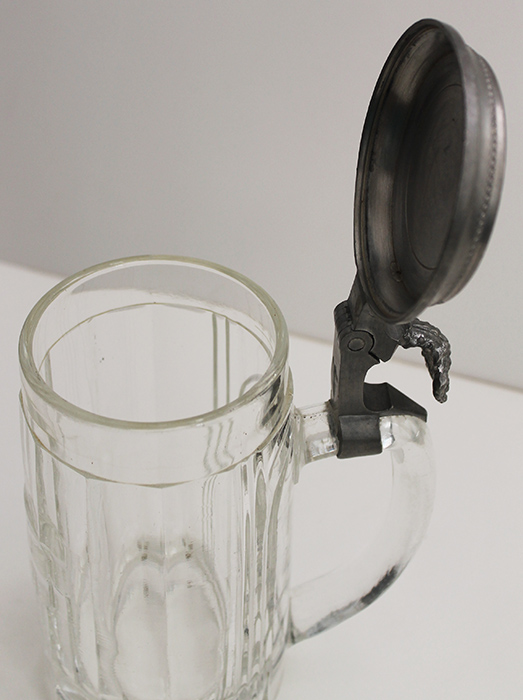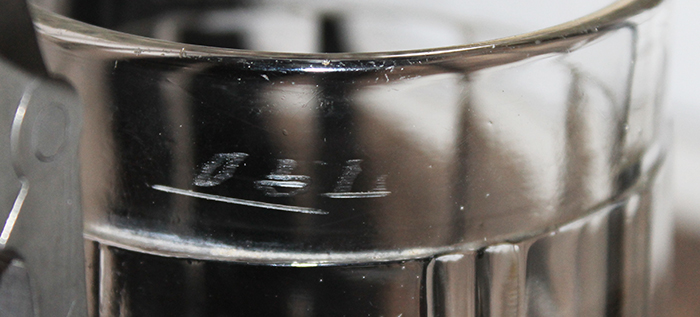 ARTIFACT: Nice circa 1900 German 1/2 liter glass beer stein with a hand-painted enamel top with an ode to cigars. The have glass stein features a pewter lid and cover and the top of the cover features a nicely detailed image of a gentleman relaxing on a parlor sofa, one shoe off, and smoking a cigar. The smoke of his exhale features the images of a man and women who appear to be in an intimate embrace…perhaps dancing, surrounding them it reads: 'MIR IST DIE CIGARRE MEIN ALLES WEN TANZEN DI WOLHLEIN AM FONIGEN SCHEIN', "To me the cigar is my everything, when the puffs dance in the sunny glow." There are three letters hand carved/etched close to the rim, near the handle and appear to read: "05L".
VINTAGE: Circa 1900
SIZE: Approximately 6-1/2" tall x 3" wide (top) and 3-1/2" wide (bottom)
CONSTRUCTION/MATERIALS: Hand-painted enamel, pewter, and heavy glass
ATTACHMENT: Handle, pewter lid
MARKINGS: 0.5 L, see photo.
ITEM NOTES: This is from a German beer stein collection which we will be listing more of over the next few months. MCBX15 LBDEX1/16 psBFEX11/16 SeVCBJX3/17 ret10/17(??) SLpsBFEX10/17 SBDEX10/18
CONDITION: 8+ (Excellent): The stein shows minor to moderate wear, most to the edges, nearly all the painted details remain fully intact, overall excellent condition
GUARANTEE: As with all my items, this piece is guaranteed original.