Late 1930s-Early WWII Brewster Aeronautical Corp. Sterling Lapel Pin
Code: aco20001brw4
SOLD!!! No Longer Available!
---
Product Description
•••••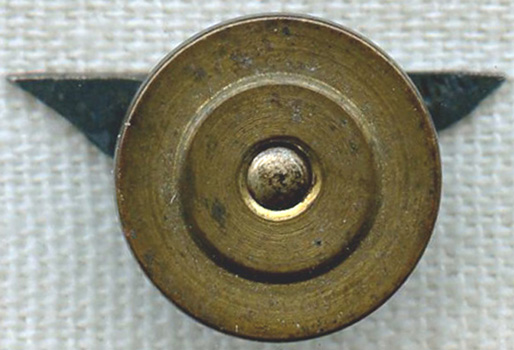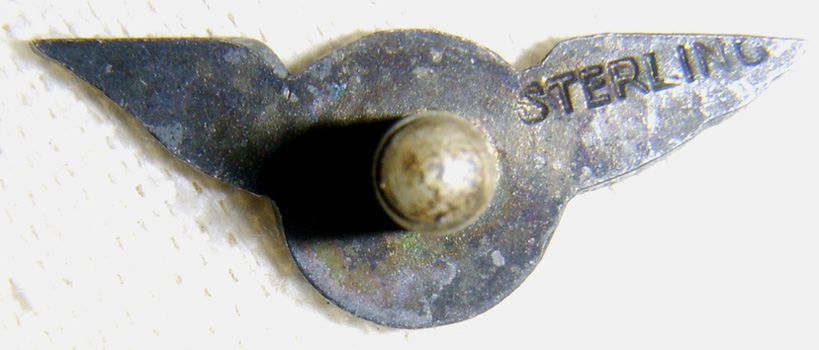 ARTIFACT: This is a late 1930s - early World War II lapel pin from the Brewster Aeronautical Corporation. Brewster Aeronautical operated from 1932 to 1946. The slogan on the logo, which mentions a birth year of 1810, was used because the company started as a division of Brewster & Company of Connecticut, a former carriage manufacturer. Among the list of Brewster's creations were the Brewster SBA, the SB2-A Buccaneer and Brewster F2A. The pin is in sterling silver.
VINTAGE: Circa late 1930s - early World War II.
SIZE: Approximately 1/4" in height and 3/4" in width.
CONSTRUCTION/MATERIALS: Sterling silver, enamel.
ATTACHMENT: Single screw post with disc backing.
MARKINGS: STERLING.
ITEM NOTES: This is from an aviation company collection which we will be listing more of over the next few months. VBJX12 LFEX3/12 SFEX2/19
CONDITION: 7+ (Very Fine+): The pin shows some light wear to the enamel and minor tarnishing.
GUARANTEE: As with all my items, this piece is guaranteed original.