Welcome to the Grand Re-Opening of The Flying Tiger Antiques On-Line Store.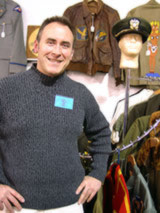 This new site has taken almost 3 years to go from conception to actuality. Our original site has been up for 6 years now, and I thank all of you for your patience and support during that time. I know how aggravating it has been to keep clicking on the buttons of the old site only to end up with an "Under Construction" page at the end of the line! I hope this new site is much easier to navigate and much more rewarding at the end of your navigation!

Thank you for your patronage,
Ron Burkey Jr.
Sales and Acquisitions

For over 20 years The Flying Tiger Antiques has been dealing in the highest quality Historical Antiques and Collectibles. We specialize in insignia, badges, and esoterica relating to Militaria, Police, Fire, Airline, Railroad, Ocean Liner, and Automobilia, and with a strong offering in Aviation insignia and Law Enforcement badges. We have a large stock of WW2 insignia, uniforms, and ephemera; and we also carry items from the Civil War to the Vietnam War, both US and foreign. Sometimes we even come across earlier items from the Mexican War, the War of 1812, and the American Revolution. Whatever you collect, we probably have access to it. Noted for offering the utmost in quality and authenticity, you can always buy with confidence from The Flying Tiger Antiques.

We believe that you should not have to be a Detective to be a Collector.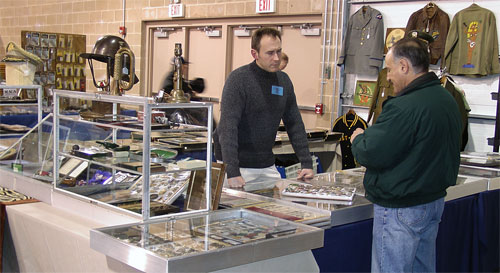 Flying Tiger Antiques
PO Box 672
Apache Junction, AZ 85117

Phone: (603) 501-8540
Fax: (413) 638-5732

Terms of Use