Great Pair 1930's Esslinger's Little Man Ale Salt & Pepper Shakers with Decal Labeling
Code: advb10040esp
---
Product Description
•••••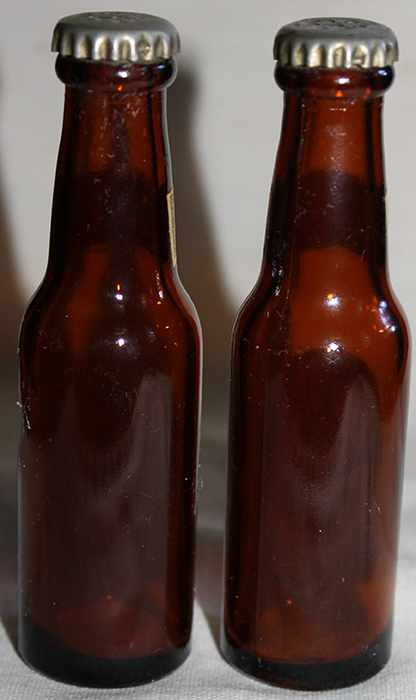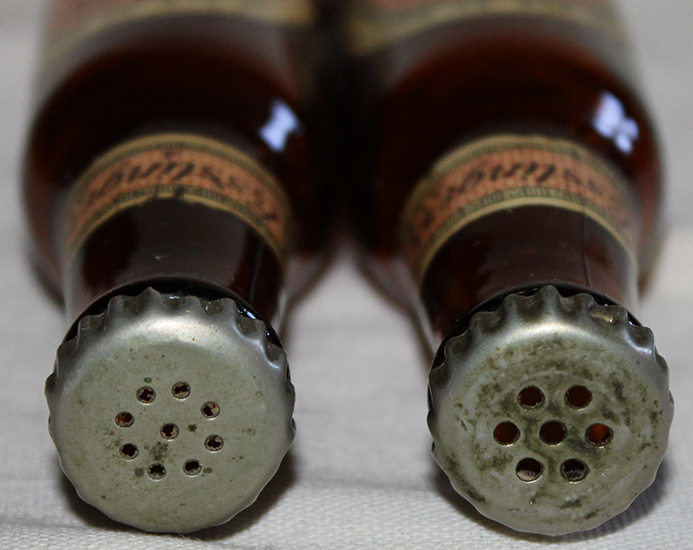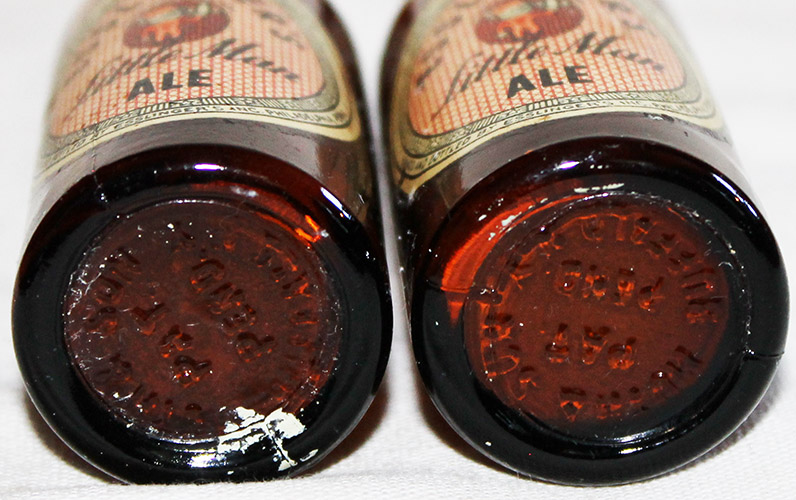 ARTIFACT: Great pair of 1930ís Esslingerís Little Man Ale salt and pepper shakers with decal labeling. The brown glass set is in wonderful condition, each displaying two paper labels, one wrapped across the neck of the bottle and reads: ďESSLINGERíS ALEĒ. The center of the shaker features a large oval decal depicting a ĎLittle Maní cocktail server dressed in red and carrying a tray of beverages. Around him it reads: ďTHE ALE OF QUALITY ESSLINGERíS LITTLE MAN ALE BREWED AND BOTTLED BY ESSLINGERíS INC., PHILADELPHIA, PENNA.Ē
VINTAGE: Circa 1930ís
SIZE: Approximately 4 ľĒ x 1 1/8Ē
CONSTRUCTION/MATERIALS: Brown glass, paper decal, metal top
ATTACHMENT: None.
MARKINGS: ďMUTH & SONS BUFFALO, N. Y. PAT PENDĒ
ITEM NOTES: This is from an advertising collection which we will be listing more of over the next few months. ebay MHV15 LDEX6/15
CONDITION: 8 (Excellent-): The shakers show minor to moderate wear, small spot of paint on the bottom, and nearly all of the paper decals remain fully intact, overall excellent condition.
GUARANTEE: As with all my items, this piece is guaranteed original.