Extremely Rare Ca. 1920 William Jameson & Co. "Spinner" Pourer in Celluloid & Cork
Code: advb10005wj-CON
SOLD!!! No Longer Available!
---
Product Description
•••••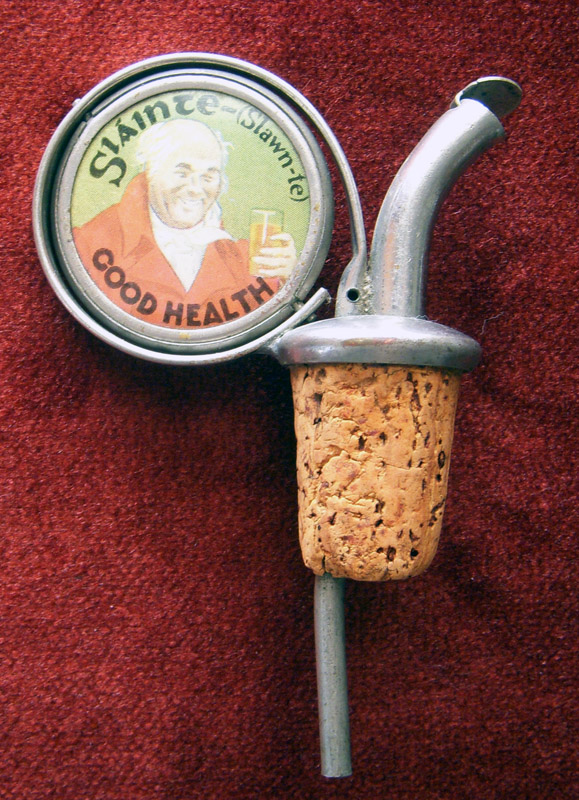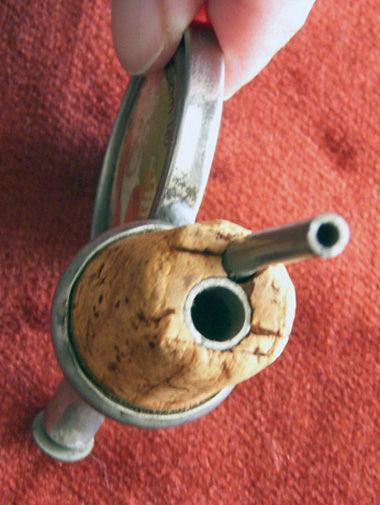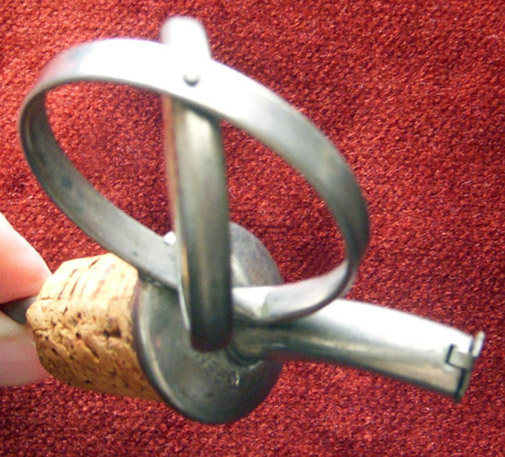 ARTIFACT: This is an extremely rare circa 1920 William Jameson & Company Irish whiskey "spinner" pourer. At one time Dublin's 2nd largest whiskey distillery, Jameson's "Marrowbone Lane" location was started in 1752 and ceased operations in 1923. William was somehow related to John Jameson, a distiller of longer-lasting fame. The pourer is made from celluloid, cork and nickel-plated brass, and the celluloid disc spins to reveal two sides: one advertising Jameson's 15 year old whiskey and the other showing a jovial gentleman wishing you the traditional toast of "Slainte" (Gaelic for "health").
VINTAGE: Circa 1920.
SIZE: Approximately 3-5/8" in length and 2-5/8" in width.
CONSTRUCTION/MATERIALS: Nickel-plated brass, celluloid, cork.
ATTACHMENT: Swiveling spout flap and "spinner".
MARKINGS: PAT. PEND.
ITEM NOTES: This is from an early spirits advertising collection that we will be listing more of over the next few months. ebay SHOP CON-RLB-VBEX14(1/00) LAFEX4/14 SLABEX4/16
CONDITION: 8- (Very Fine-Excellent): The pourer has some very light wear only.
GUARANTEE: As with all my items, this piece is guaranteed original.