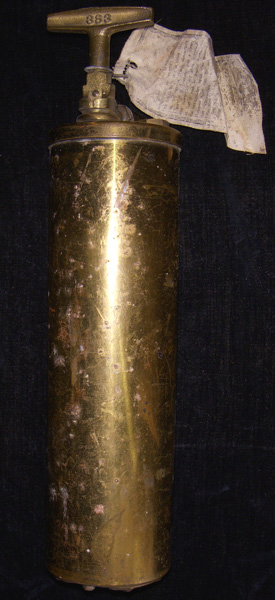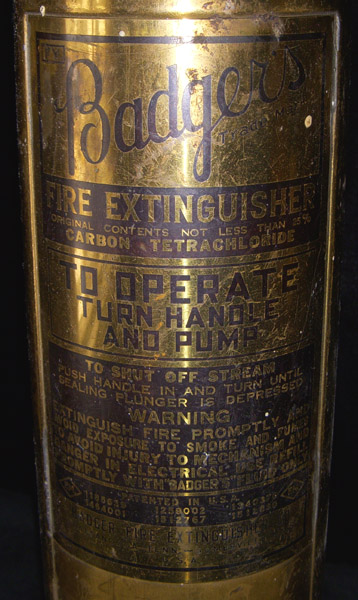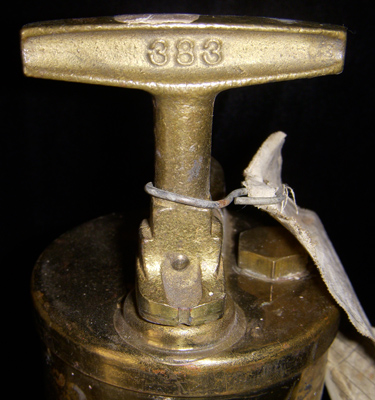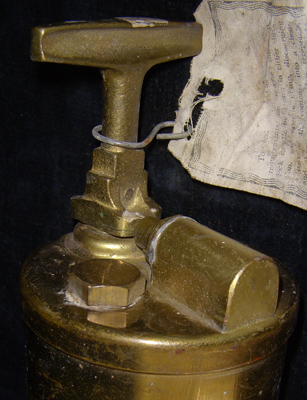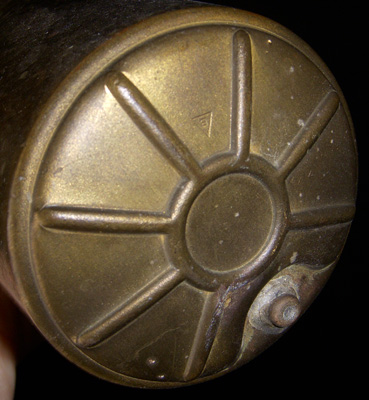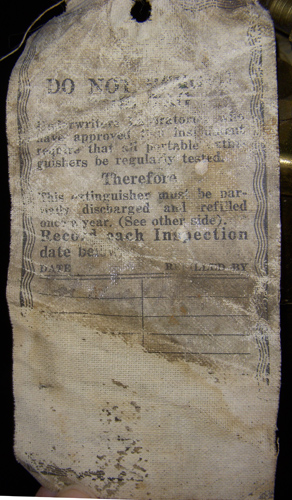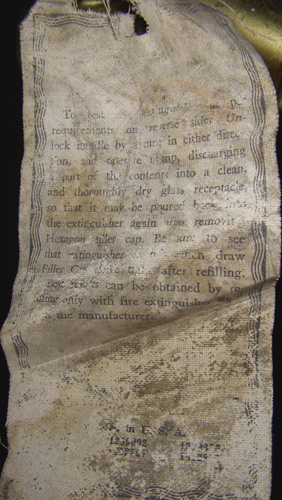 ARTIFACT: This is a beautiful vintage circa 1920s small brass Badger's brand fire extinguisher. The extinguisher was designed to be pumped by hand. The original inspection/informational tag is still attached.
VINTAGE: Circa 1920s.
SIZE: Approximately 13-1/2" in height and 2-15/16" in diameter.
CONSTRUCTION/MATERIALS: Brass, cloth tag.
ATTACHMENT: S-hook on tag.
MARKINGS: FY in corner of front plate, BADGER FIRE EXTINGUISHER CO. CHATTANOOGA - TENN. – SOMERVILLE, MASS. U.S.A.; 383 on reverse of handle; B in triangle mark on bottom.
ITEM NOTES: This is from a fire-related collection which we will be listing more of over the next few months. SHOP CON-CT-25-13 VABEX2/13 SABEX8/13
CONDITION: 7 (Very Fine): The extinguisher has spots of light to medium wear. We are not certain, but it looks as though it would be in good working order should it be capable of being re-charged: none of the moving parts appear frozen.
GUARANTEE: As with all my items, this piece is guaranteed original.