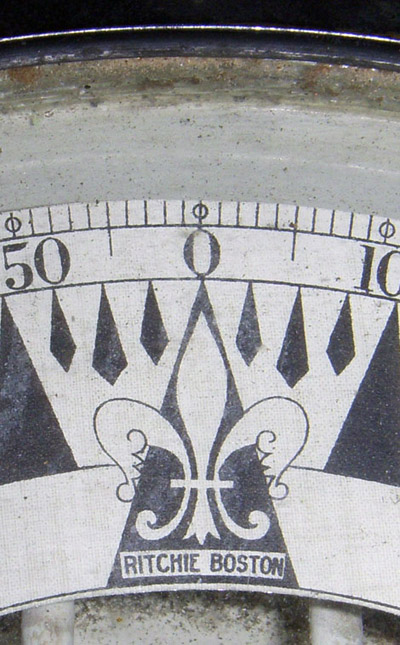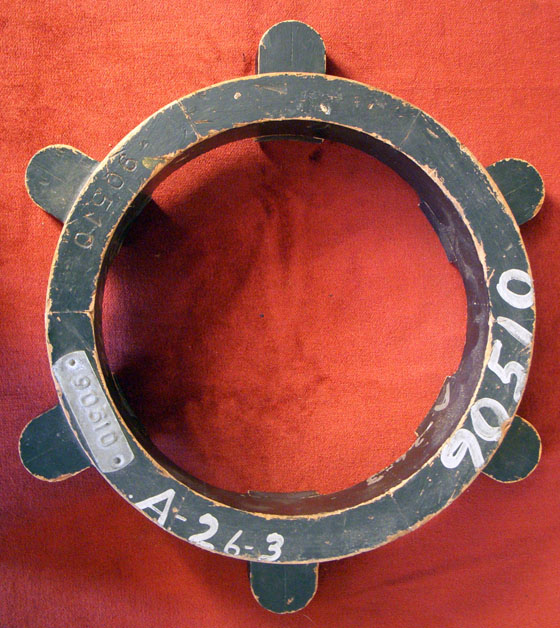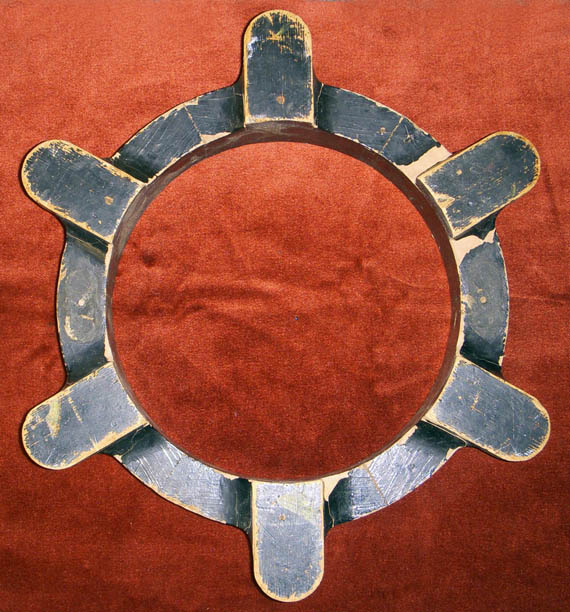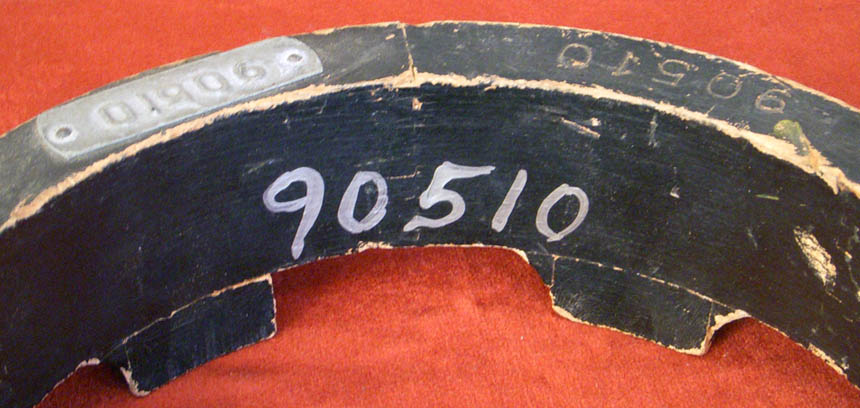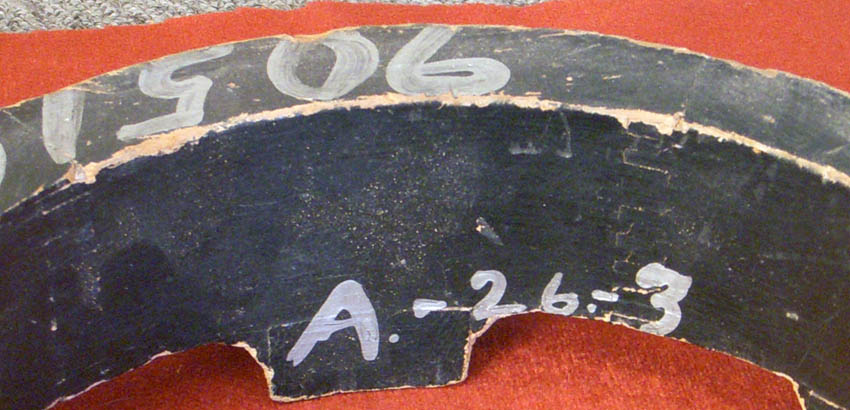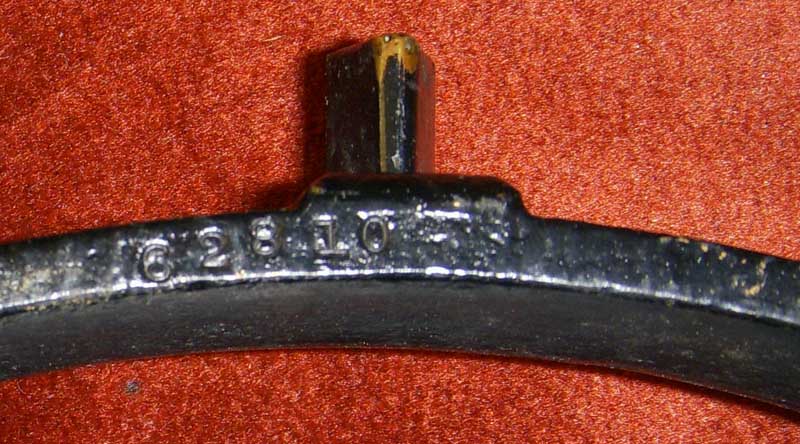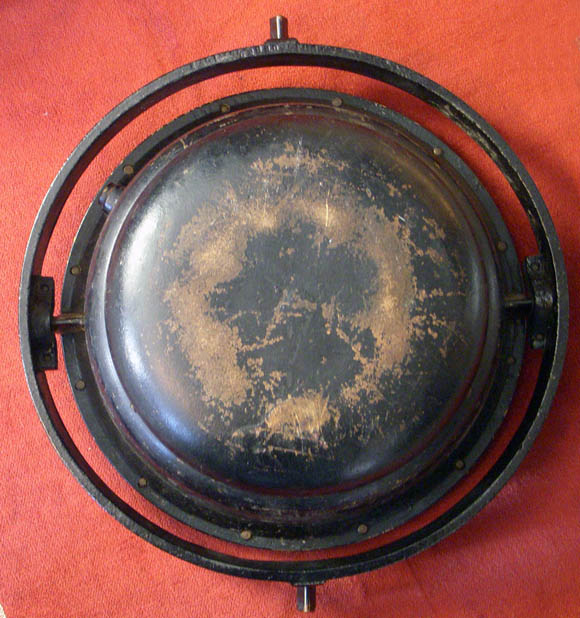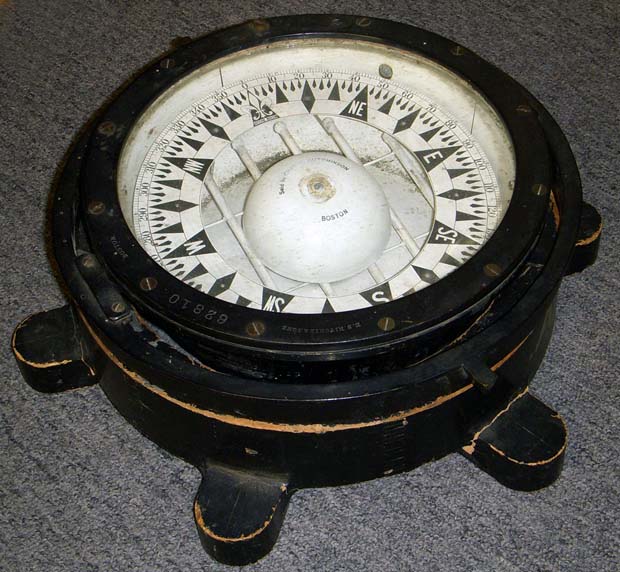 SUBJECT: This is a late 19th century ship's dry compass made by E.S. Ritchie & Sons of Boston, Massachusetts. The compass face is in black and white with handsome diamond and triangle details throughout. The compass has a detachable wooden base with two numbers painted on it in duplication: 90510 and A-26-3. There is also an affixed metal tag stamped 90510 on the base and the same number is also stamped directly into the wood.
VINTAGE: Circa late 19th century.
SIZE: Approximately 4-1/4" height and 13" diameter.
CONSTRUCTION/MATERIALS: Glass, painted wood (some areas have painted lettering), plated brass tag, iron.
ATTACHMENT: N/A.
MARKINGS: On compass face: RICHIE BOSTON with maker's mark; at center: SOLD BY CHAS. C. HUTCHINSON BOSTON; on top edge of compass: E.S. RITCHIE & SONS 62810 BOSTON; on base: 90510 and A-26-3 (painted twice), 90510 on tag and also stamped in wood.
ITEM NOTES: This is from a nautical collection which we will be listing more of over the next few months. VABEX10 VHEJX1/11
CONDITION: 7- (Very Fine-): The compass has a lot of cosmetic wear, especially along the edges of the base, but is completely intact.
GUARANTEE: As with all my items, this piece is guaranteed original.