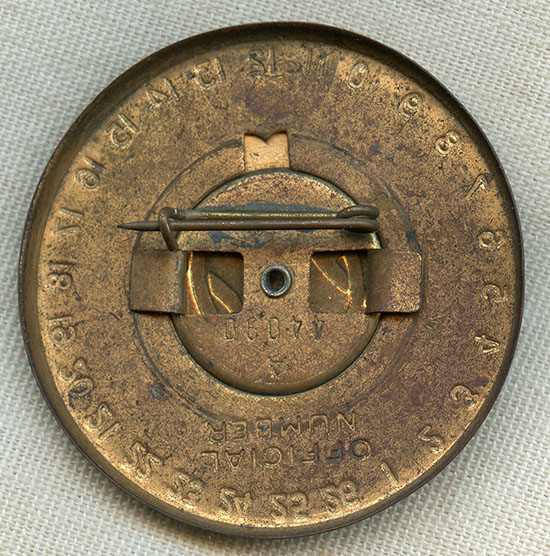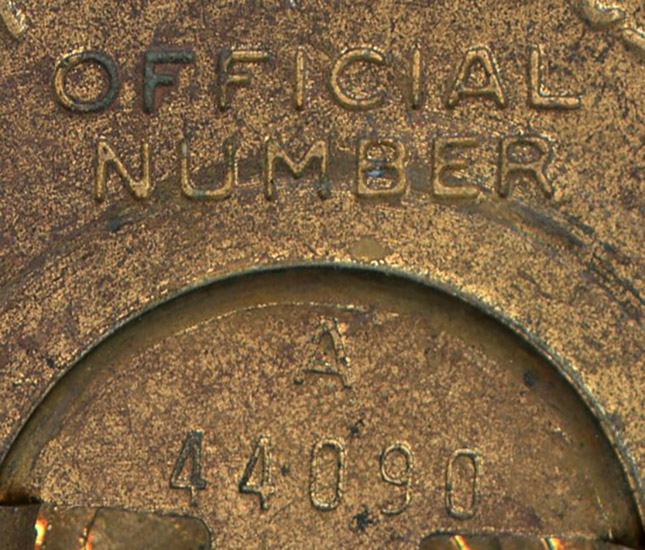 ARTIFACT: This is a scarce circa 1939 Radio Orphan Annie Secret Society Decoder Badge "Mysto Matic". First introduced as a comic strip character in 1924, Little Orphan Annie went on to score her own radio show as soon as 1930, and her Secret Society sprung up in 1934. The decoder badge could be acquired with a purchase of Ovaltine and enabled radio listeners to crack encrypted messages broadcast on the show. The front of the brass decoder depicts the Radio Orphan Annie "ROA" initials with a set of crossed skeleton keys beneath centered within the year "1939", and along the top it reads: "SECRET CODE" in embossed detail. The center of the two piece decoder spins and a cut out window displays letters while the outer edge shows numbers – used to decrypt the messages aired in the broadcast. The reverse reads: "OFFICIAL NUMBER A44090" and for each year the show aired, there was a badge with a different design, see links below for more Orphan Annie Ovaltine decoders.
VINTAGE: Circa 1939
SIZE: Approximately 1-3/4" in diameter
CONSTRUCTION/MATERIALS: Two piece plated brass riveted construction
ATTACHMENT: Horizontal safety style pin.
MARKINGS: "OFFICIAL NUMBER A44090"
ITEM NOTES: This is from a radio and advertising collection which we will be listing more of over the next few months. VAEX15 LGEX1/16
CONDITION: 7 (Very Fine): The decoder shows moderate to heavy wear, much of the plated details remain intact.
GUARANTEE: As with all my items, this piece is guaranteed original.