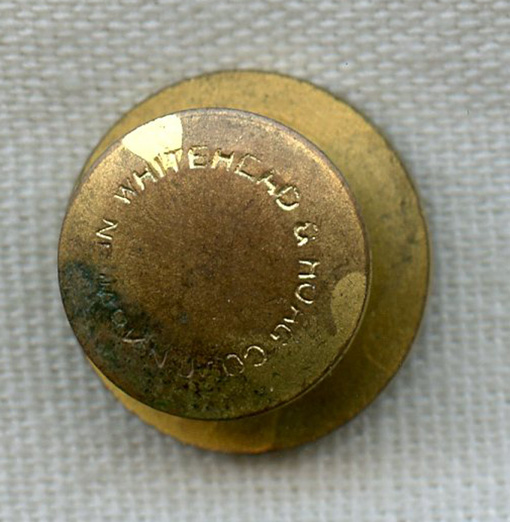 ARTIFACT: This is a Kansas City Motorcycle Drivers' Association lapel stud from the 1910s-1920s. The stud shows a great winged wheel at center with the acronym KCMCDA.
VINTAGE: Circa 1910s-1920s.
SIZE: 5/8" diameter.
CONSTRUCTION/MATERIALS: Gold-plated brass.
ATTACHMENT: Lapel stud.
MARKINGS: WHITEHEAD & HOAG CO. NEWARK N.J.
ITEM NOTES: This is from a motorcycle-related collection which we will be listing more of over the next few months.VDIX99 LAFEX9/10 SAFEX12/17
CONDITION: 8- (Very Fine-Excellent): Stud has a nice glow with light to medium tarnish and light wear.
GUARANTEE: As with all my items, this piece is guaranteed original.