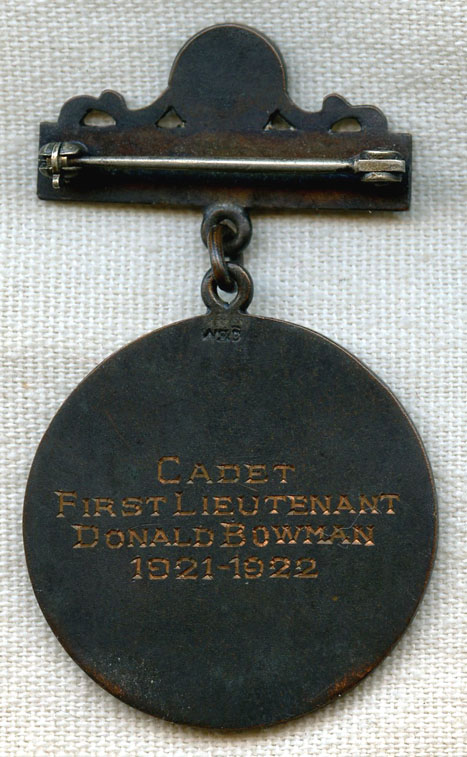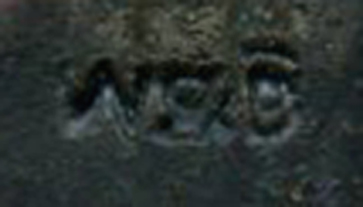 ARTIFACT: This is a 1922 "Bishop Medal" for shooting from the Kamehameha Schools Rifle Club in Hawaii. The school was established in 1887. This medal was presented to cadet 1st Lieutenant Donald Bowman. The medal shows the school's interlocking K and S and hangs from nicely engraved bar.
VINTAGE: Circa 1922.
SIZE: Approximately 2-1/8" in height and 1-1/4" in width.
CONSTRUCTION/MATERIALS: Bronze.
ATTACHMENT: Horizontal pin with drop-in swivel catch, suspension ring.
MARKINGS: W&D CADET FIRST LIEUTENANT DONALD BOWMAN 1921-1922.
ITEM NOTES: This is from a firearms collection which we will be listing more of over the next few months. VBEX LBDEX2/12 SeVCJEX01/17
CONDITION: 7 (Very Fine): The medal shows some light to medium wear and tarnish.
GUARANTEE: As with all my items, this piece is guaranteed original.