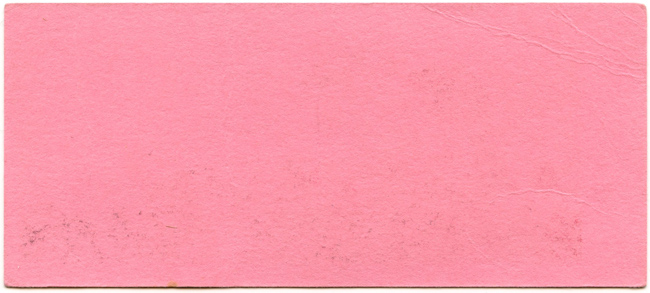 ARTIFACT: This is a circa late 1940s Leviís advertisement ink blotter. The blotter is in mint condition, and has never been used. There is a faint Army & Navy store name in the left-hand border. The blotter features a great scene of a cowboy reclining upon his saddle blanket, enjoying a smoke. He has a certain James Dean-esque look.
VINTAGE: Circa late 1940s.
SIZE: Approximately 6-1/4" in width by 2-13/16" in height.
CONSTRUCTION/MATERIALS: Printed card stock.
ATTACHMENT: None.
MARKINGS: None.
ITEM NOTES: This is from an advertising collection which we will be listing more of over the next few months. SHOP VEX98 LFJX12/12 SLDEX4/16
CONDITION: 9+ (Near Mint-): Unused and minty.
GUARANTEE: As with all my items, this piece is guaranteed original.