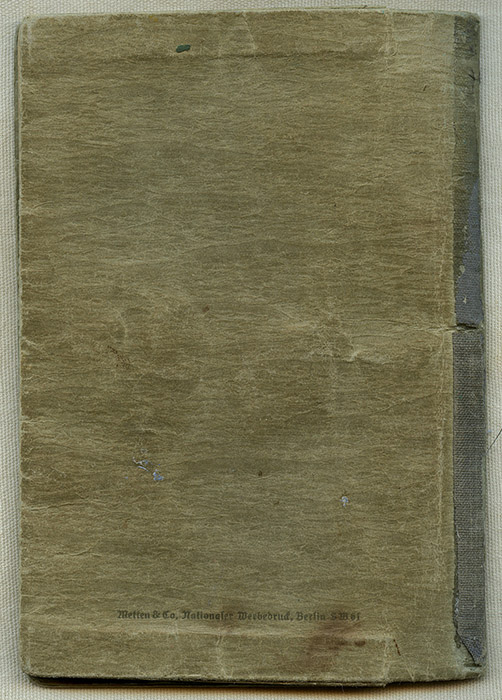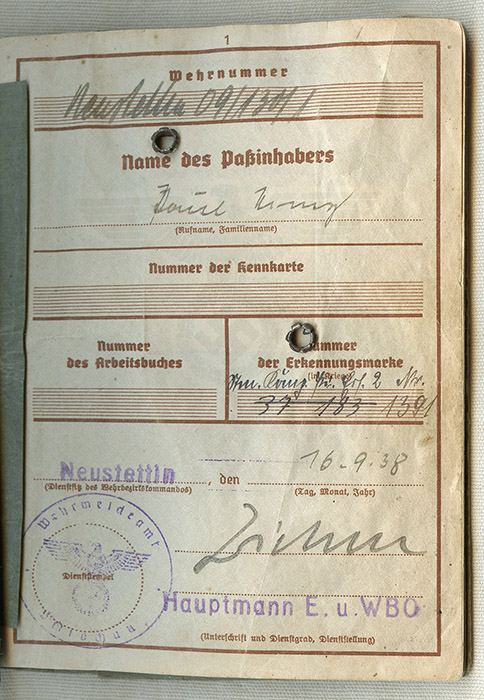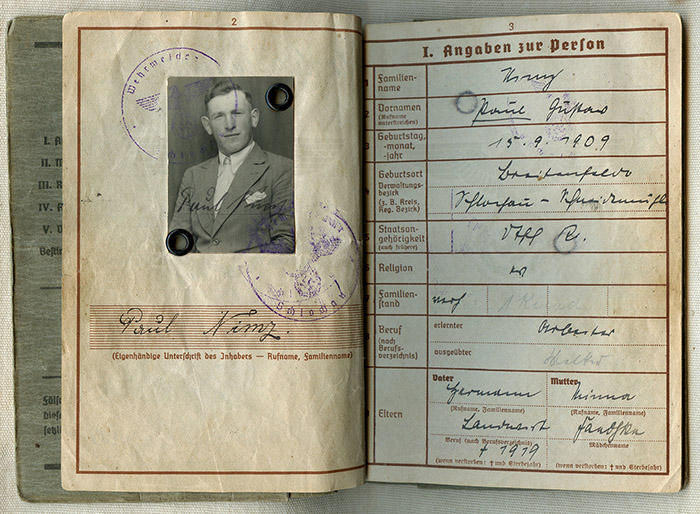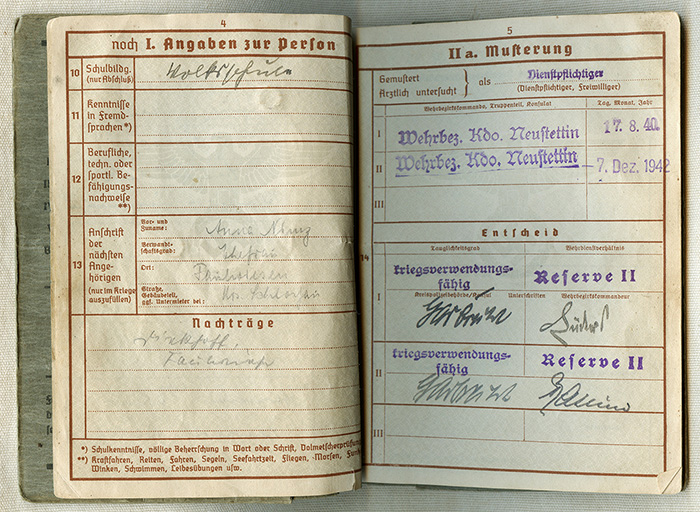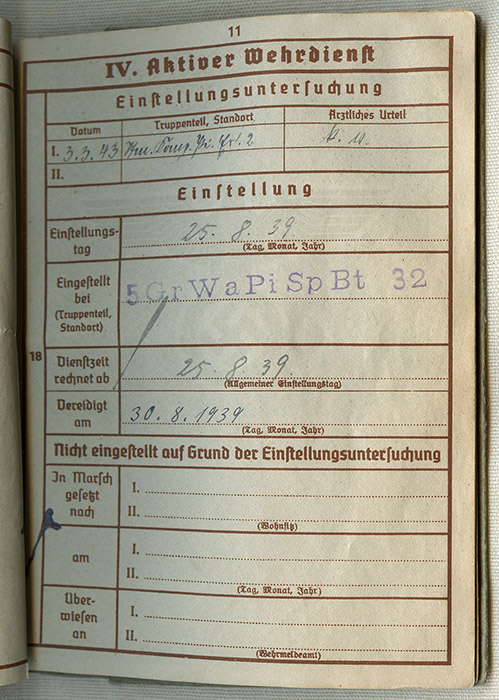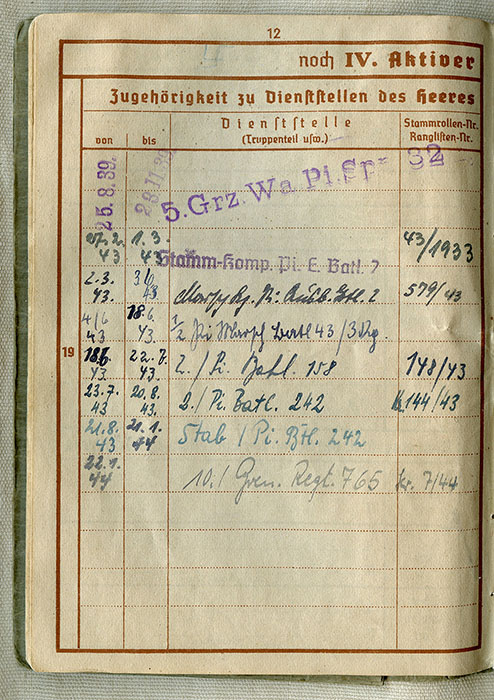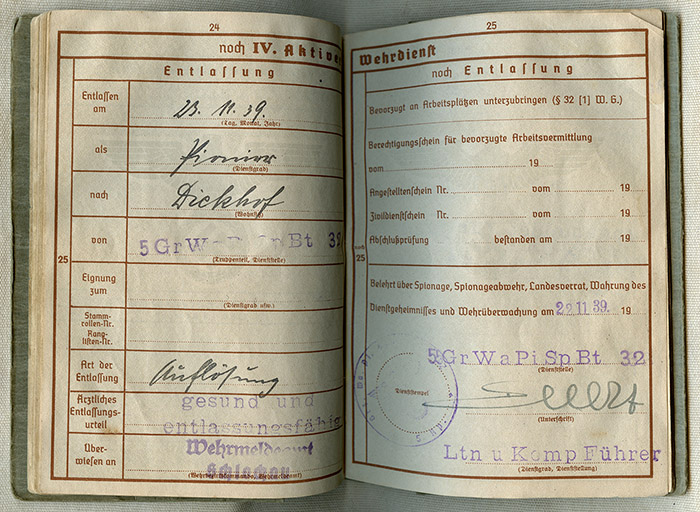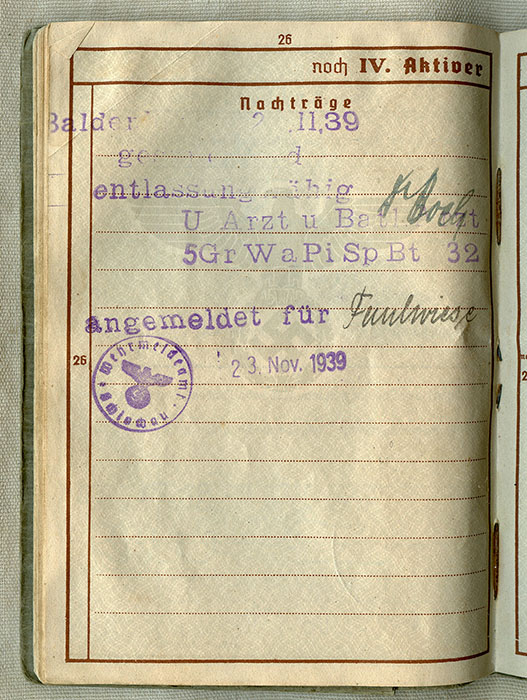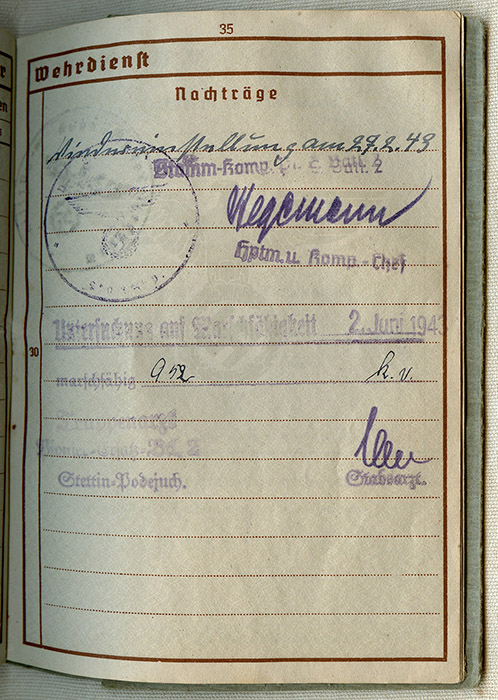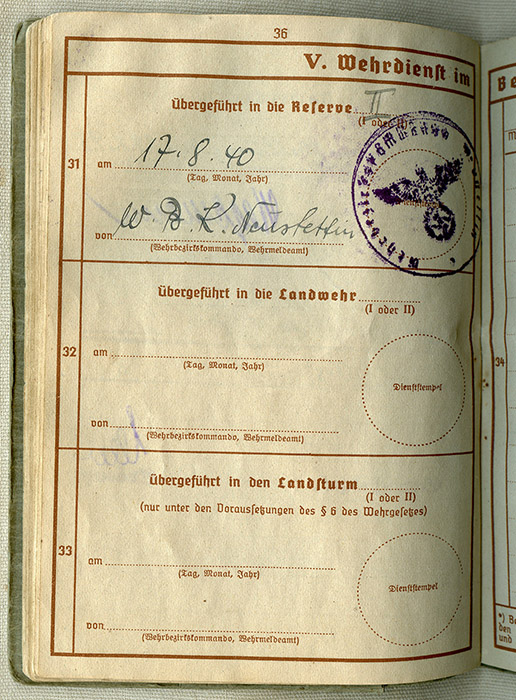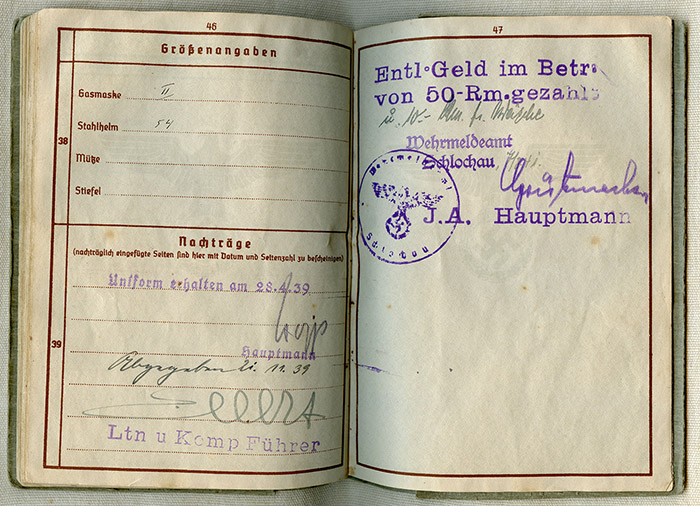 ARTIFACT: Wehrpaß of Pioneer Paul Nimz, who was born on 15 September 1909, issued to him in Neustettin on 16 September 1938. Nimz fought in the Polish Campaign of 1939 with Grenz-Wacht-Pionier-Sperr-Bataillon 32 (Border Guard Pioneer Blockade Battalion 22). He was released from service on 23 November 1939, but recalled to service in 1943. From 27 February 1943 to 21 January 1944, Nimz served with pioneer replacement and training units and the pioneer battalions of the 158th and 242nd Infantry Divisions. On 22 January 1944, Nimz was transferred to the 10th Company of Grenadier-Regiment 765, which was part of the 242nd Infantry Division based in southern France. Following Operation Dragoon, Grenadier-Regiment 765 was destroyed in Toulon and Nizza in southern France in August 1944. Nimz's name does not appear on the German War Graves website, so presumably he was captured.
VINTAGE: Circa WWII
SIZE: Approximately 5-1/2" x 4-1/8"
CONSTRUCTION/MATERIALS: Stapled binding, paper pages, oaktag cover, rivets securing photograph
ATTACHMENT: Stapled binding
MARKINGS: "METTEN & CO, NATIONALER WERBEDRUD, BERLIN SW61"
ITEM NOTES: This is from a German militaria collection which we will be listing more of over the next few months. VBEX16 LABEX1/17
CONDITION: 8+ (Excellent): The pass shows minor to moderate wear, photograph and pages remain intact, overall excellent condition.
GUARANTEE: As with all my items, this piece is guaranteed original.