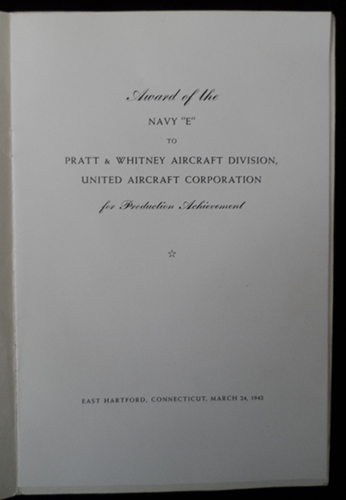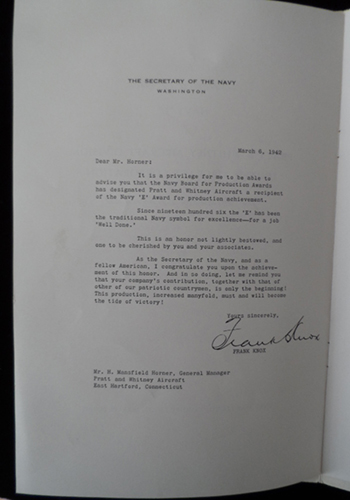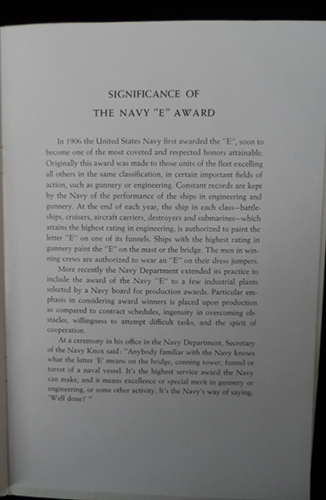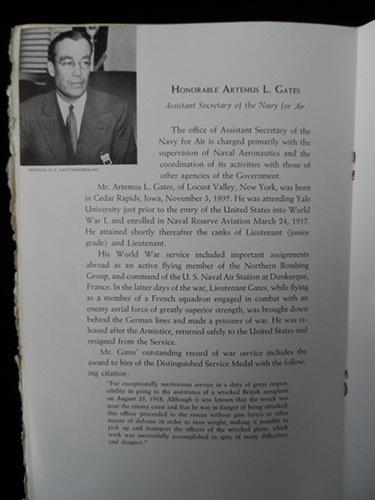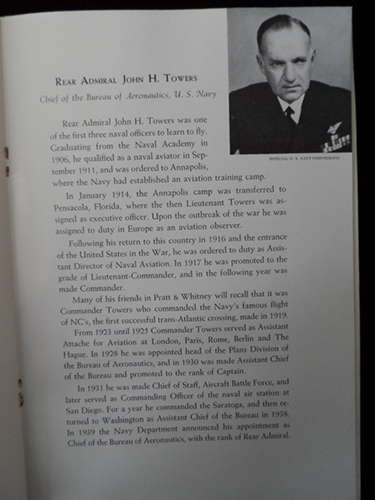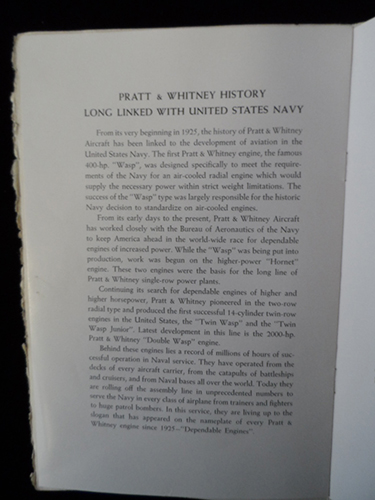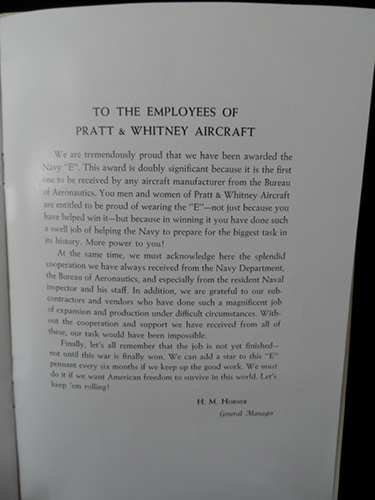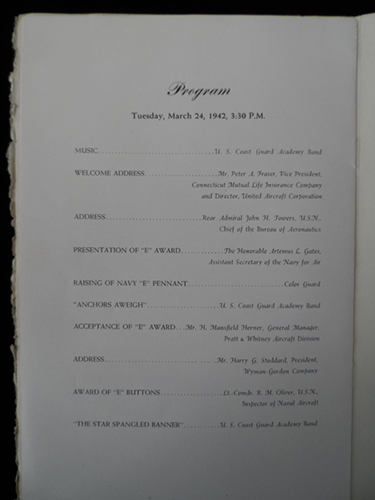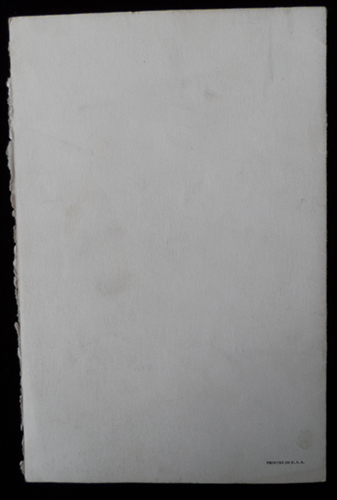 ARTIFACT: This is a great early World War II, 1942 to be precise, US Navy "E" for Excellence Award Program for Pratt & Whitney Aircraft in East Hartford, CT. This is an eight page program with a heartwarming letter to the employees of Pratt & Whitney from the General Manager, H.M. Horner, on the second to last page.
VINTAGE: Circa 1942
SIZE: About 9-1/4" x 6-1/4"
CONSTRUCTION/MATERIALS: Paper, ink
ATTACHMENT: None
MARKINGS: See above images
ITEM NOTES: This is from a US Navy collection which we will be listing more of over the next few months. MDX17 LHEX4/17
CONDITION: 6+ (Fine-Very Fine): While the ink has held up very nicely, the pages themselves are stained in places, and the cover definitely has signs on its age.
GUARANTEE: As with all my items, this piece is guaranteed original.