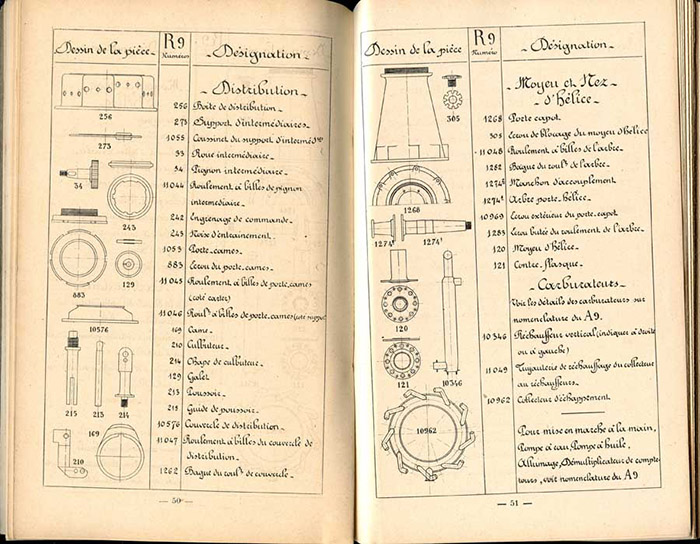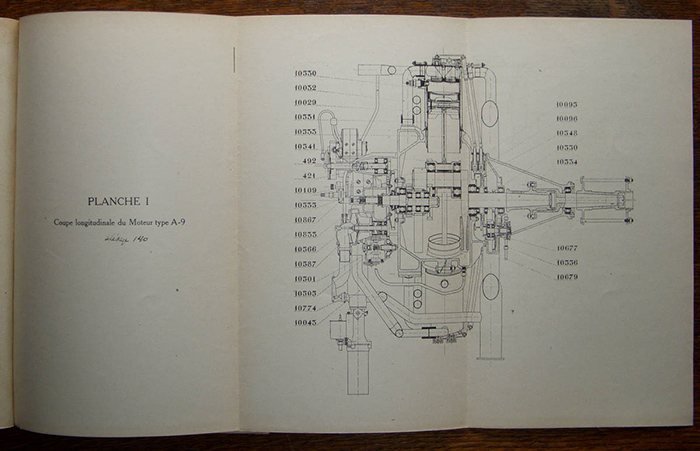 ARTIFACT: This is a World War I copy of "Société des Moteurs Salmson Moteurs D'Aviation" aircraft motor reference manual. Salmson was initially a Paris engineering company created in 1890 by Emile Salmson. Eventually the outfit took on the manufacture of car, and later, airplane engines. This book concentrates on two motors, the A-9 and the R-9. It has several illustrations and fifteen fold-out engine diagram pages (planches) at the end.
VINTAGE: Published circa World War I (1920).
SIZE: 51 pages including illustrations. plus fifteen fold-out diagram pages. Approximately 8-1/2" in height and 5-3/8" in width.
CONSTRUCTION/MATERIALS: Stock paper cover, paper.
ATTACHMENT: Glued binding.
MARKINGS: Imprimerie L. Pochy 52. Rue du Chateau Paris (on back cover).
ITEM NOTES: This is from a reference book collection which we will be listing more of over the next few months. VAEX03 LAAEX6/13 SAAEX12/16
CONDITION: 7+ (Very Fine+): The book has some light wear to the cover and a band of fading at the edges; no writing, tears or stains inside.
GUARANTEE: As with all my items, this piece is guaranteed original.