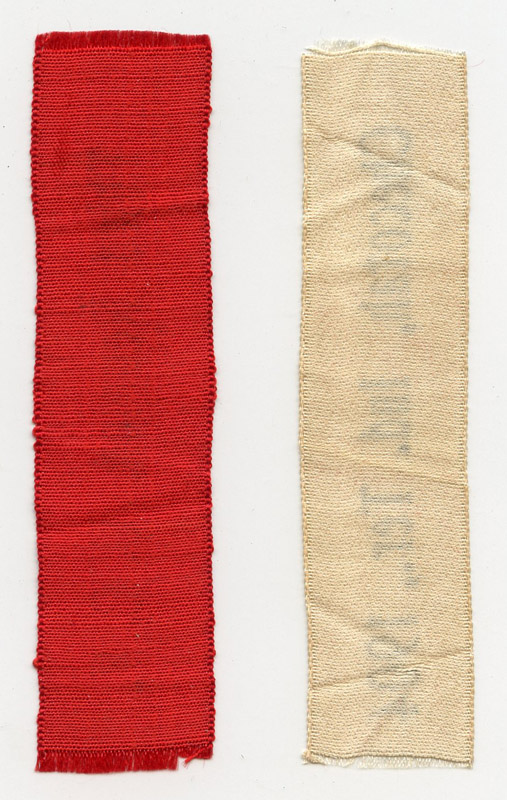 ARTIFACT: This is a pair of circa 1904 UCV (United Confederate Veterans) third reunion ribbons from Checotah, Indian Territory (Oklahoma) ribbons in a smaller size. Formed in 1889, the UCV was the Confederate answer to the Union's Grand Army of the Republic. The UCV reunion took place from August 23-25 of that year. Oklahoma would become the 46th state just over three years later.
VINTAGE: Circa 1904.
SIZE: Approximately 3-7/8" in height and 1" in width (each).
CONSTRUCTION/MATERIALS: Silk.
ATTACHMENT: None.
MARKINGS: None.
ITEM NOTES: This is from an old Confederate veteran collection which we will be listing more of over the next few months. ebay TRAJX14 LBIEX8/14 SBJJX7/15
CONDITION: 7+ (Very Fine+): The ribbons have some light wear/creasing.
GUARANTEE: As with all my items, this piece is guaranteed original.