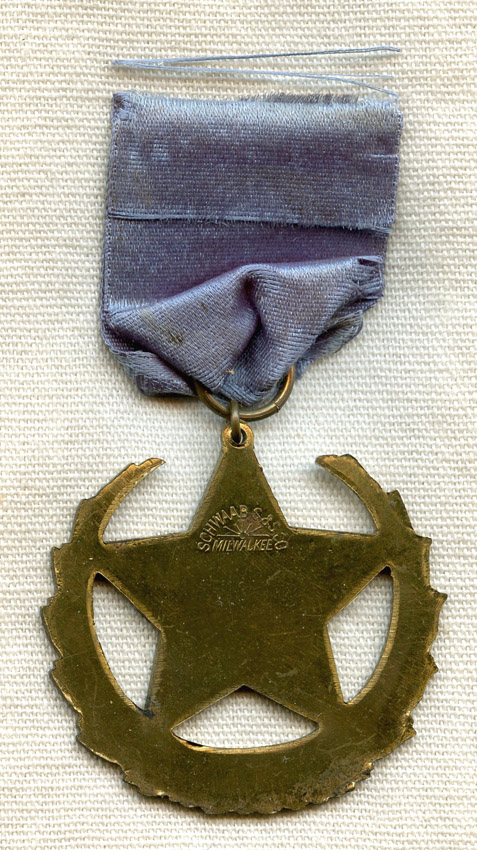 ARTIFACT: This is a scarce 1902 UCV (United Confederate Veterans) reunion medal. Formed in 1889, the UCV was the Confederate answer to the Union's Grand Army of the Republic. The group's reunion that year was held at Dallas, Texas. The badge is a wreathed "Lone Star" with a small painted Confederate flag hanging from a pale blue ribbon. The medallion has a Milwaukee maker mark on reverse.
VINTAGE: Circa 1902.
SIZE: Approximately 2-7/8" in height and 1-5/8" in width.
CONSTRUCTION/MATERIALS: Brass, painted areas, silk.
ATTACHMENT: Suspension ring, ribbon; suspension bar is missing.
MARKINGS: Schwaab S&S (Stamp & Stationery) Co. Milwaukee.
ITEM NOTES: This is from an old Confederate veteran collection which we will be listing more of over the next few months. ebay TREJX14 LBGEX8/14
CONDITION: 6 (Fine+): The badge has some light wear/tarnish and a small area of staining to the ribbon; suspension bar is missing.
GUARANTEE: As with all my items, this piece is guaranteed original.