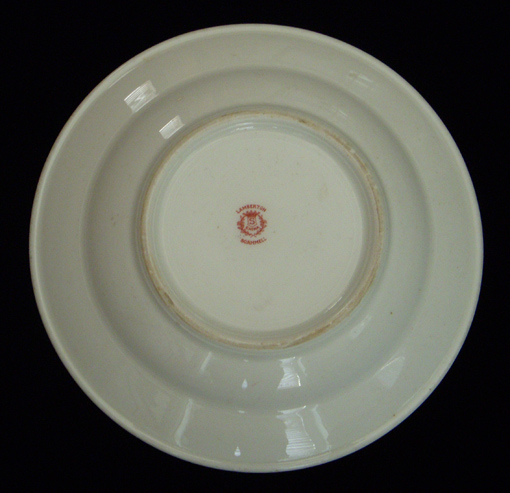 SUBJECT: This is a rare Scammell China soup bowl for the New Jersey National Guard Essex Troops. The bowl is shallow and has a blue and yellow stripe border. An insignia on the lip reads FIDE ET FORTITUDINE (By Fidelity and Fortitude).
VINTAGE: Circa 1910s - World War I.
SIZE: About 8-1/2" in diameter.
CONSTRUCTION/MATERIALS: China.
ATTACHMENT: None.
MARKINGS: LAMBERTON SCAMMELL CHINA and maker's mark.
ITEM NOTES: This is from a United States Army collection which we will be listing more of over the next few months. STORE VCEX03 LAAEX8/10
CONDITION: 8 (Excellent-): Bowl is in wonderful condition.
GUARANTEE: As with all my items, this piece is guaranteed original.