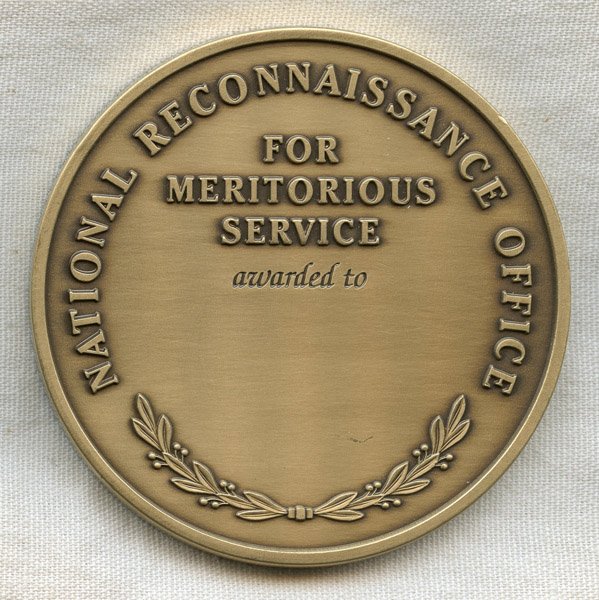 ARTIFACT: This is a circa 1980s or 1990s National Reconnaissance Office (NRO) Medal for Meritorious Service. The NRO is an intelligence agency concerned largely with satellite intelligence. The medal shows a satellite orbiting the globe on the front and is unnamed on reverse.
VINTAGE: Circa 1980s-1990s.
SIZE: Approximately 3" in diameter and 1/4" in thickness.
CONSTRUCTION/MATERIALS: Brass/bronze.
ATTACHMENT: None.
MARKINGS: None.
ITEM NOTES: This is from a National Reconnaissance Office collection that we will be listing more of over the next few months. ebay VEX14 LFJX4/14 SeVIEX11/16
CONDITION: 8 (Excellent-): The medal shows only very little wear/tarnish.
GUARANTEE: As with all my items, this piece is guaranteed original.