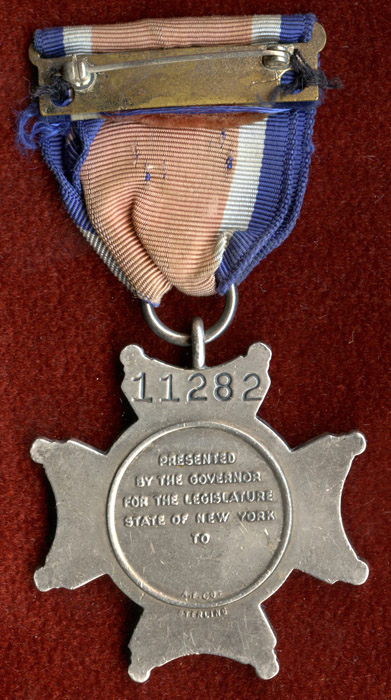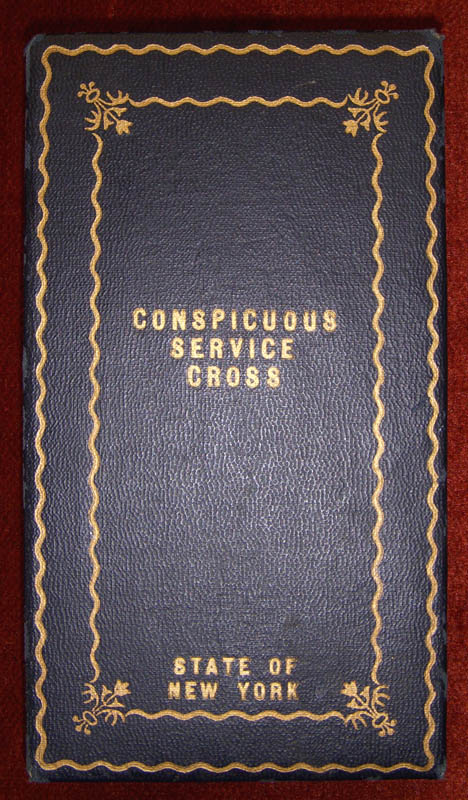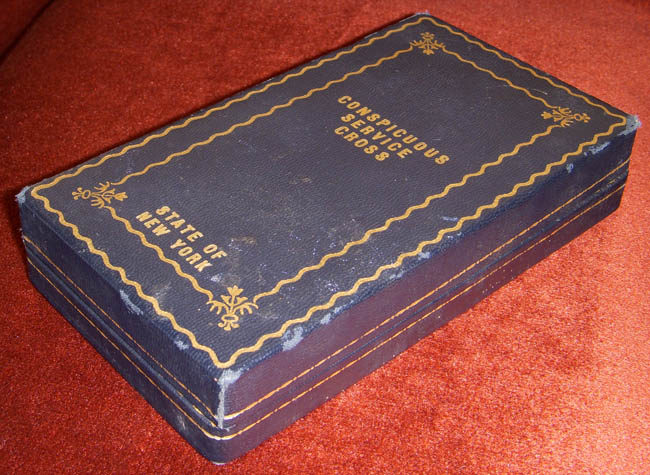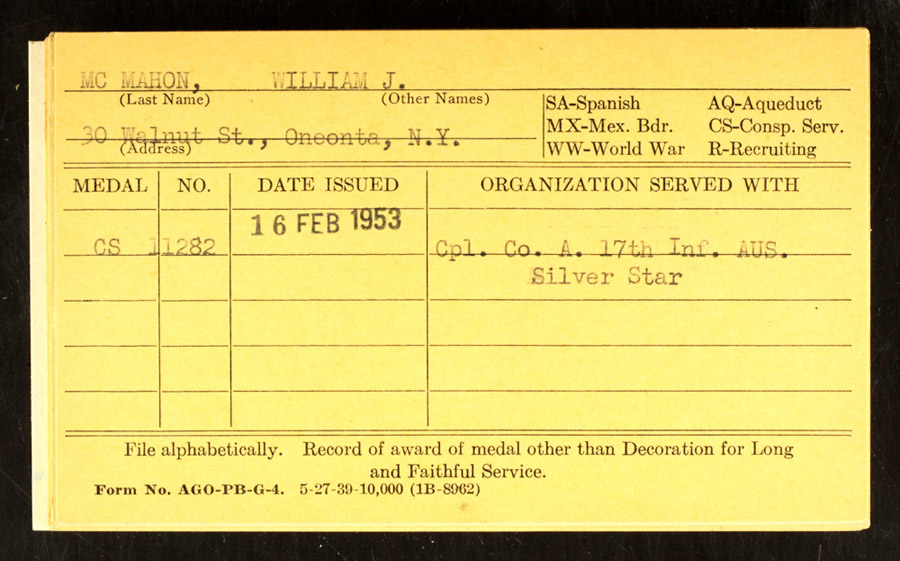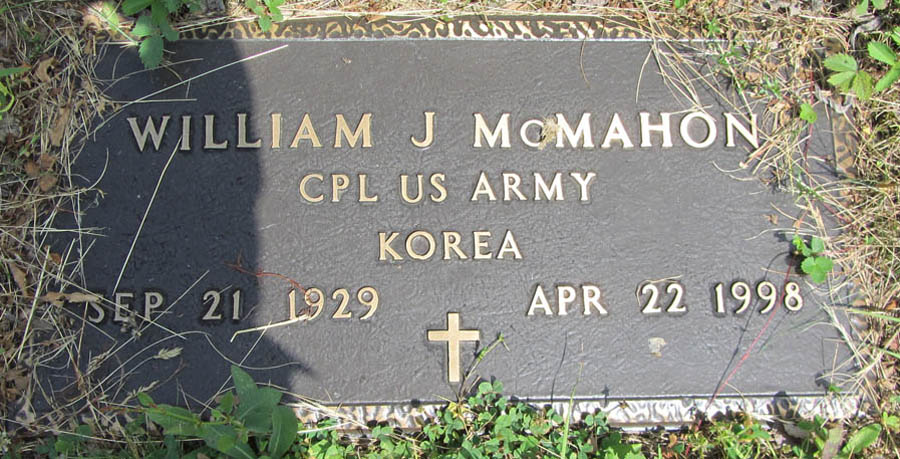 ARTIFACT: This is a numbered Conspicuous Service Cross (CSC) medal awarded by the State of New York. The medal may be awarded to any current New York State citizen who demonstrates honorable military or federal service (or a person who held New York residency at the time of service). Persons form all branches of the military are eligible as long as they have previously been awarded at least one of a list of several specific awards. This CSC was awarded to CPL William J McMahon, 17th Infantry, 7th Division upon receipt of a Silver Star (GO # 465 of 1951). He was from Oneonta NY and was wounded severely enough on 1 Sept 1951 to cause him to be medically discharged. Born 9/21/29, McMahon died 4/22/98 and is buried in Birdseye Cemetery, Poultney Vermont.
VINTAGE: Circa Korean War.
SIZE: Medal: approximately 3-1/4" in height and 1-5/8" in width; case: 5-7/8" by 3-3/16" by 1-1/8".
CONSTRUCTION/MATERIALS: Sterling silver, silk ribbon; cloth-covered cardboard case, velvet and silk lining.
ATTACHMENT: Horizontal pin on bar with come-under locking swivel catch; suspension ring; hinge on case.
MARKINGS: 11282; A. E. CO. STERLING.
ITEM NOTES: This is from a United States Army collection which we will be listing more of over the next few months. Ebay MDEX13 LAGEX1/13
CONDITION: 7+ (Very Fine+): The medal shows light wear only, but the ribbon is worn and faded and shows that once had the device for multiple awards on it; the case has light to medium wear along the edge.
GUARANTEE: As with all my items, this piece is guaranteed original.