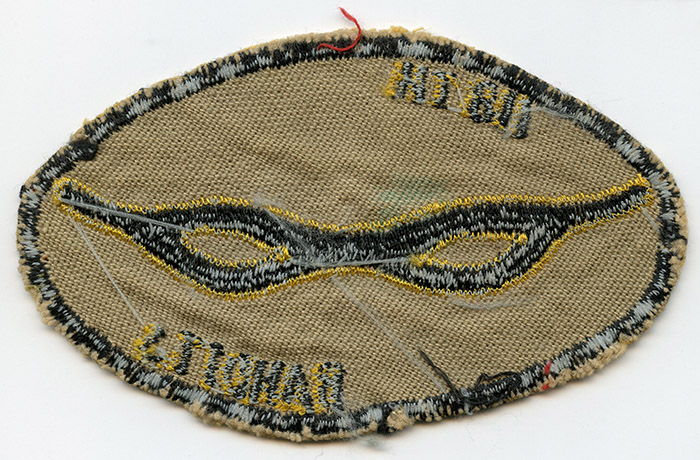 ARTIFACT: Great, late 1960's United States Army 118th Assault Helicopter Company (AHC). This oval patch was made in Vietnam and shows a black eye mask in the center against a yellow background. The patch reads: "118th BANDITS" and was removed from uniform.
VINTAGE: Circa late 1960's
SIZE: Approximately 4-1/2" x 2-3/4"
CONSTRUCTION/MATERIALS: Embroidered linen, silk/polyester/cotton threads, heavy canvas backing
ATTACHMENT: N/A
MARKINGS: None.
ITEM NOTES: This is from a US Army collection which we will be listing more of over the next few months. ZAP16 LAIEX9/16 SAIEX9/16
CONDITION: 6 (Fine+): The patch shows moderate to heavy wear and light soiling, was removed from uniform, great been there look!
GUARANTEE: As with all my items, this piece is guaranteed original.