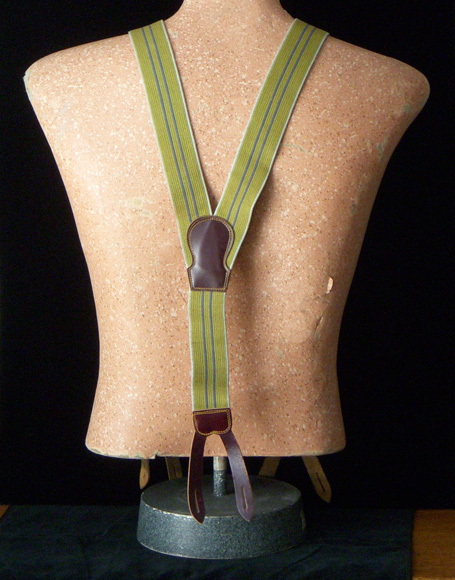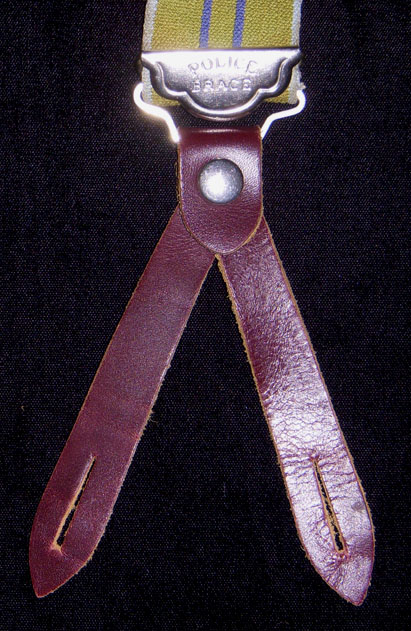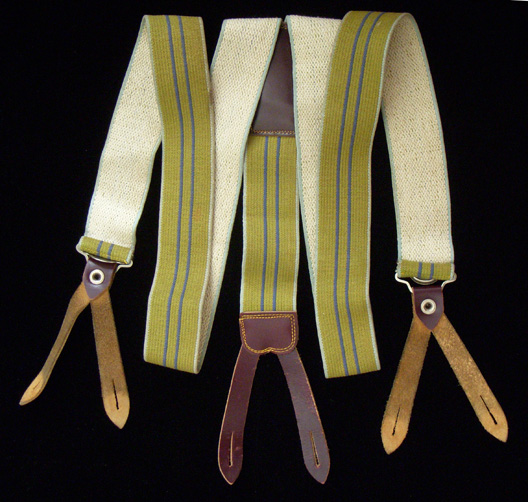 SUBJECT: This is a pair of policemanís suspenders in excellent condition from the 1890s. The suspenders are in stripes of a surprising palette: cornflower and robinís-egg blue along with leaf green.
VINTAGE: Circa 1890s.
SIZE: Approximately 45-1/2Ē from end to end.
CONSTRUCTION/MATERIALS: Stretchy cotton suspenders with leather pieces and steel hardware.
ATTACHMENT: Leather pieces (two in front and one in back) with buttonhole openings.
MARKINGS: POLICE BRACE on both front hardware pieces.
ITEM NOTES: This is from a police collection which we will be listing more of over the next few months. VEX96 LFJX8/10
CONDITION: 9- (Excellent+): Suspenders are in fantastic condition with only a few spot of light discoloration hidden from view on inside of strap.
GUARANTEE: As with all my items, this piece is guaranteed original.