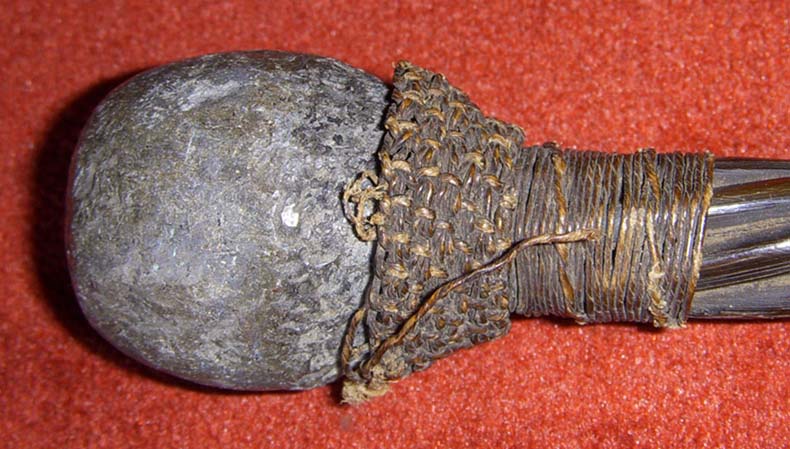 SUBJECT: This is a fabulous mid-nineteenth century sailor's "sap" made from baleen, lead shot and a woven, knotted indigenous fiber. A sap was carried as a compact personal protection device. This particular sap is attributed to a sailor because it is made of whale's baleen, lead from a ship's ballast, and the remnants of fibers indigenous to the South Pacific that once covered the leaden ends.
VINTAGE: Circa mid-nineteenth century.
SIZE: Approximately 11-5/8" in length and 1" in width (at end).
CONSTRUCTION/MATERIALS: Baleen, lead shot, fibers.
ATTACHMENT: N/A.
MARKINGS: N/A.
ITEM NOTES: This is from a weapons collection which we will be listing more of over the next few months. MGEX08 LCIEX4/11
CONDITION: 5 (Very Good—Fine): The fibers that once covered the ends of the sap are mostly worn away. The baleen has some small spots of cracking but is intact.
GUARANTEE: As with all my items, this piece is guaranteed original.