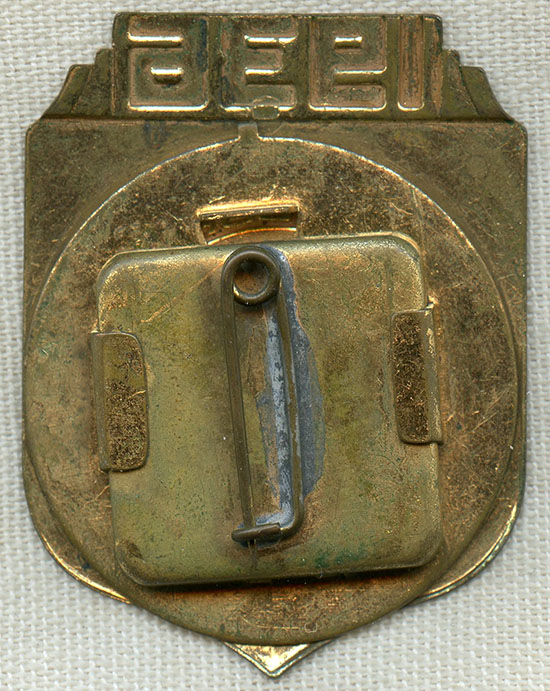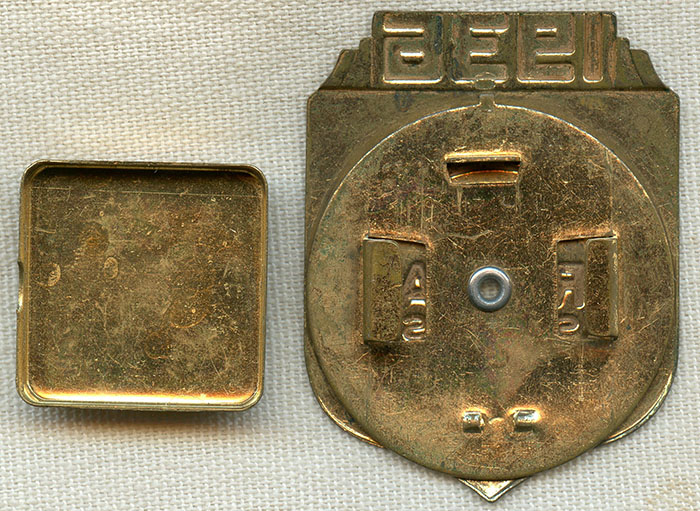 ARTIFACT: This is a circa 1936 Radio Orphan Annie Secret Society decoder badge. First introduced as a comic strip character in 1924, Little Orphan Annie went on to score her own radio show as soon as 1930, and her Secret Society sprung up in 1934. The decoder badge could be acquired with a purchase of Ovaltine and enabled radio listeners to crack encrypted messages broadcast on the show. The badge's design is heavily influenced by Masonic symbols. There was a different style decoder badge for every year the show aired: this one has a sliding secret compartment on the reverse.
VINTAGE: Circa 1936.
SIZE: Approximately 1-5/16" in width and 1-11/16" in height.
CONSTRUCTION/MATERIALS: Gilt brass.
ATTACHMENT: Horizontal safety-style pin.
MARKINGS: None.
ITEM NOTES: The badge you receive will either be the one pictured or one in very similar condition. This is from a radio collection which we will be listing more of over the next few months. RAEV91 LFEX9/12 S(1)eHJX12/15 S(1)eIJX4/16
CONDITION: 7+ (Very Fine+): The badge shows some small spots of light wear and tarnish.
GUARANTEE: As with all my items, this piece is guaranteed original.