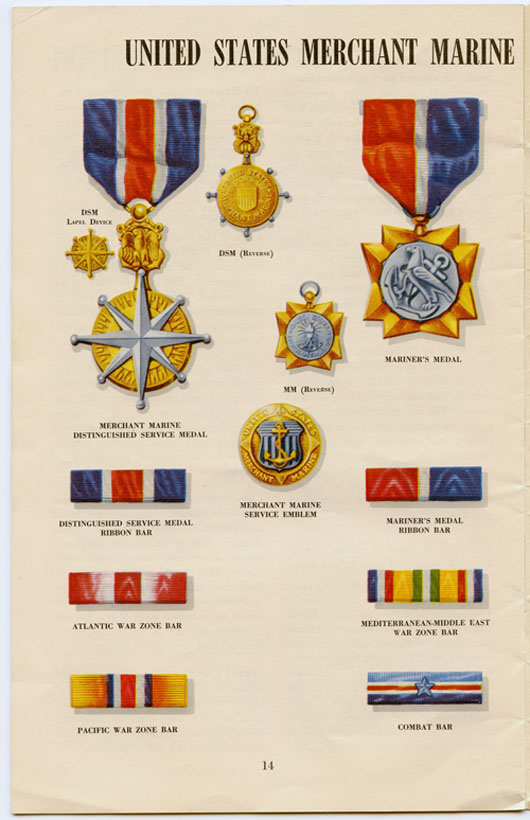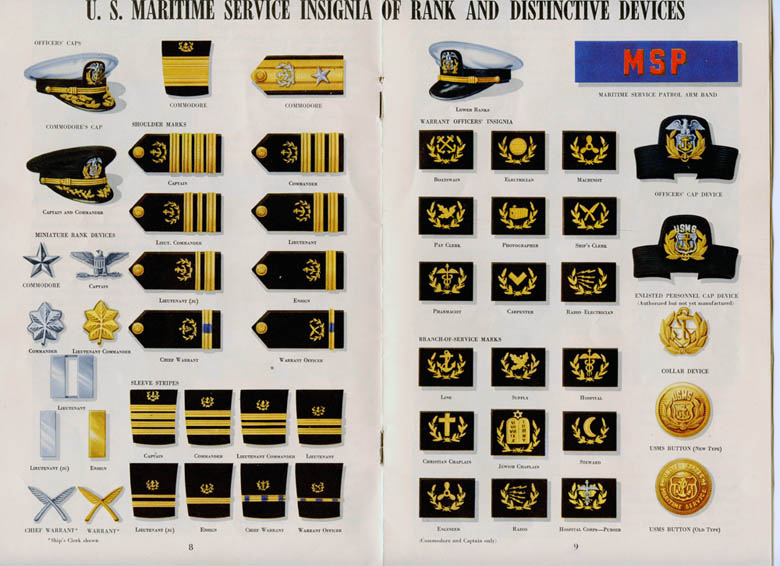 SUBJECT: This is a rare World War II United States Maritime Service (Merchant Marine) officer handbook. This slim volume is a great reference guide and goes over everything from insignia and rank to care of the officer's uniform, with some very specific information, including how to remove a singe mark from cloth.
VINTAGE: Circa 1944.
SIZE: Approximately 9-1/8" in height and 5-13/16" in width (16 pages).
CONSTRUCTION/MATERIALS: Printed paper (some colored illustrations).
ATTACHMENT: Stapled binding.
MARKINGS: U.S GOVERNMENT PRINTING OFFICE: 1944 – O - 613567.
ITEM NOTES: This is from a United States Merchant Marine collection which we will be listing more of over the next few months. VBEX11 LAAEX5/11
CONDITION: 8 (Excellent-): The handbook is in excellent shape with only minor signs of wear at the corners and light creasing.
GUARANTEE: As with all my items, this piece is guaranteed original.