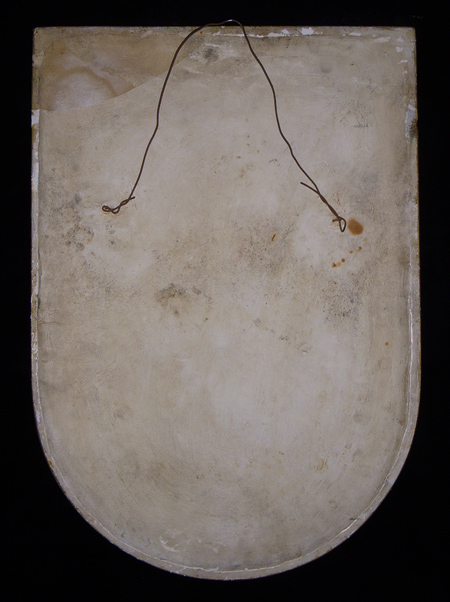 ARTIFACT: This is a possibly unique, large United States Maritime Commission merit award plaque. The plaque is in brilliant red, blue and gold and reads AWARD OF MERIT SHIPS FOR VICTORY MARITIME COMMISSION. At center is an eagle in relief with a V-shaped wing span shadowing a letter M.
VINTAGE: Circa World War II.
SIZE: Approximately 20-3/4" length and 14-5/8" width.
CONSTRUCTION/MATERIALS: Painted plaster of Paris.
ATTACHMENT: Wire.
MARKINGS: N/A.
ITEM NOTES: This is from a United States collection which we will be listing more of over the next few months. VEJX06 LCGEX8/10 hCGEX12/14
CONDITION: 6+ (Fine-Very Fine): Plaque has some moderate abrasions and a few small chunks missing, mostly along the edge.
GUARANTEE: As with all my items, this piece is guaranteed original.