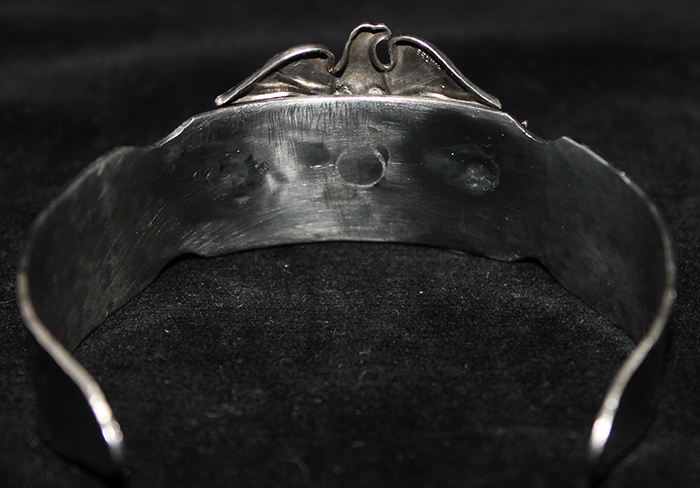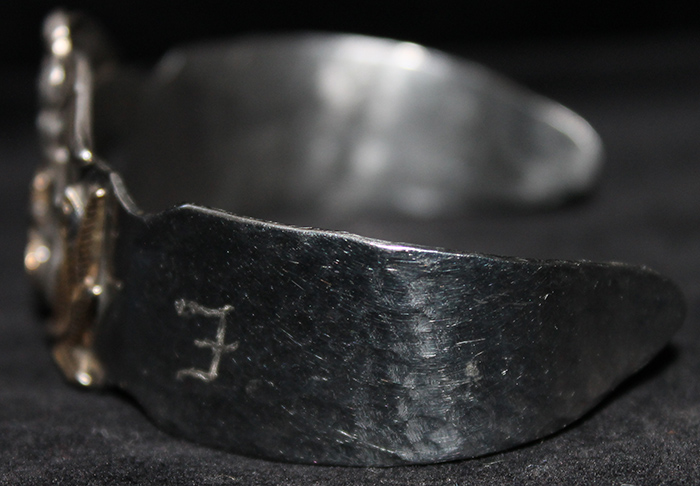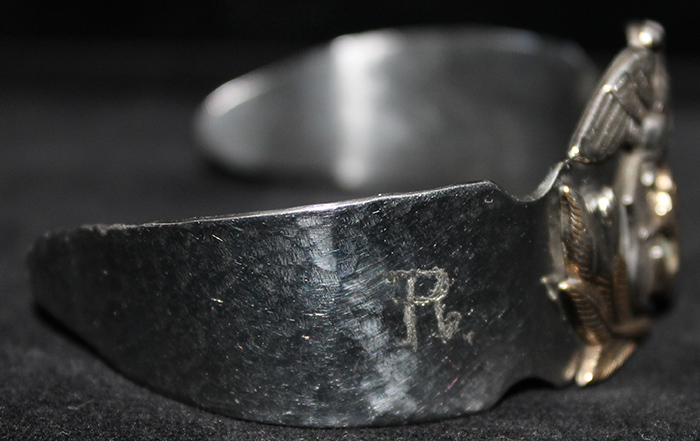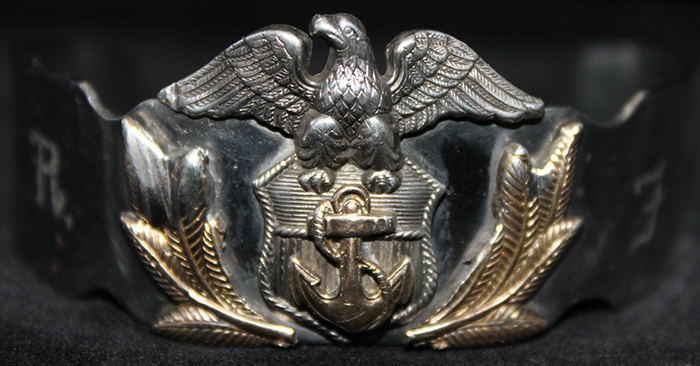 ARTIFACT: Great WWII United States Merchant Marine Officer Bracelet. The stainless steel bracelet features a gold filled on sterling Maritime insignia. An eagle, wingspread perched atop a shield depicting a gold filled anchor in the center, enclosed by a gold filled wreath. Hand engraved initials, "R F" are seen on each side of the insignia.
VINTAGE: Circa WWII
SIZE: Approximately 1" x 2 ½"
CONSTRUCTION/MATERIALS: Gold filled sterling, sterling, and stainless steel, two piece riveted construction.
ATTACHMENT: None.
MARKINGS: Hand engraved initials, "R" and "F".
ITEM NOTES: This is from a US Merchant Marine collection which we will be listing more of over the next few months. MBEX14 LAFEX4/15 SAFEX10/17
CONDITION: 8 (Excellent-): Bracelet shows minor wear, much of the gold fill details remain intact.
GUARANTEE: As with all my items, this piece is guaranteed original.