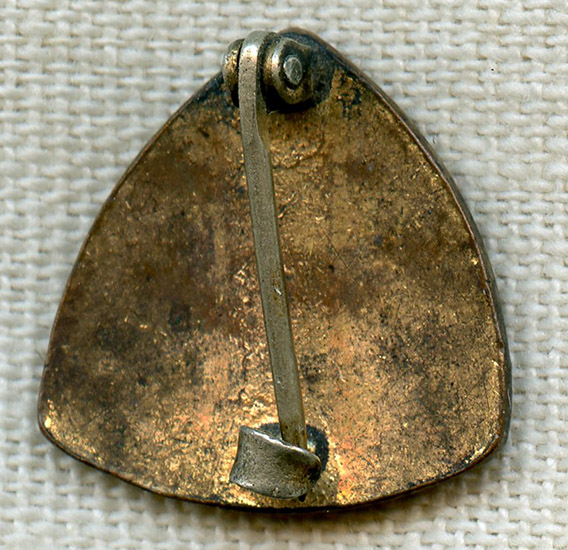 ARTIFACT: 1930's American Motorcycle Association (AMA) 1st year member lapel pin. The AMA began in 1924 in Ohio. The pin is a curved triangle fantastically enameled in black with a yellow, red, and green swirl at its center and the letters "AMA" in each of the corners. The pin's design is based upon an ancient Buddhist symbol.
VINTAGE: Circa 1930's
SIZE: Approximately 9/16" x 9/16"
CONSTRUCTION/MATERIALS: Gilt brass, enamel
ATTACHMENT: Vertical pin with "C" type catch
MARKINGS: None.
ITEM NOTES: This is from a motorcycle collection which we will be listing more of over the next few months. MEX16 LCEX8/16
CONDITION: 6 (Fine+): The lapel pin shows moderate wear, much of the gilt brass and enamel details remain intact, although there is a tiny chip in the enamel. Overall fine condition.
GUARANTEE: As with all my items, this piece is guaranteed original.