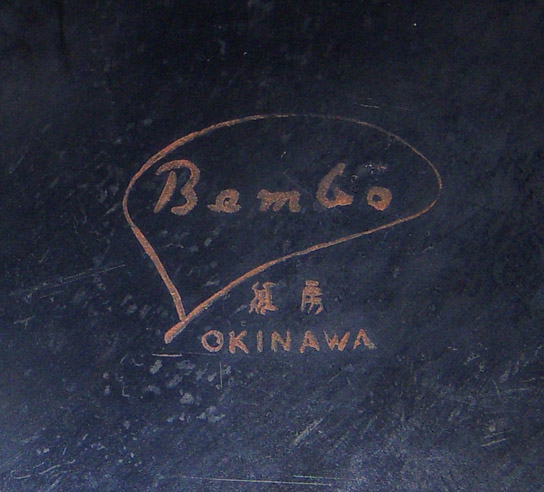 SUBJECT: This is a tray from Danang, Vietnam presented to 1st Lieutenant Barry J. Murphy, S-1 from the officers of the United States Marine Corps 3rd Anti-Tank Battalion. The tray is in glossy black with a lipped edge and has a fantastic red, gold and black insignia at center.
VINTAGE: Circa 1965-1966.
SIZE: 13" square with 1" depth.
CONSTRUCTION/MATERIALS: Lacquered and painted wood.
ATTACHMENT: N/A.
MARKINGS: BAMBO OKINAWA maker's mark.
ITEM NOTES: This is from a United States Marine Corps collection which we will be listing more of over the next few months. STORE VBAX01 LFEX8/10
CONDITION: 8 (Excellent-): Tray has one small chip at edge and some light abrasions.
GUARANTEE: As with all my items, this piece is guaranteed original.