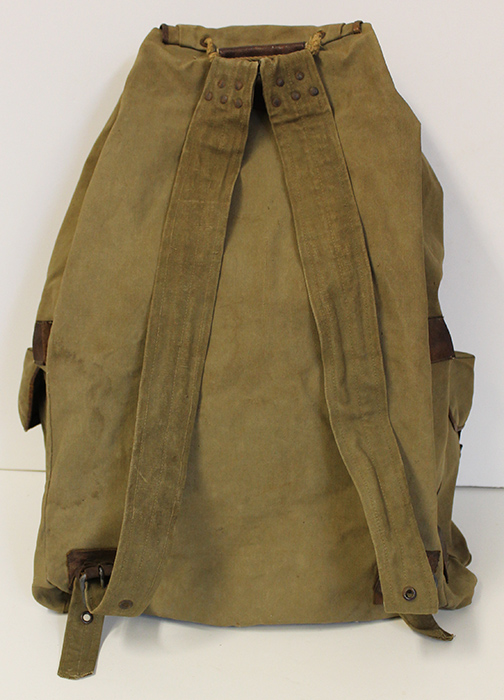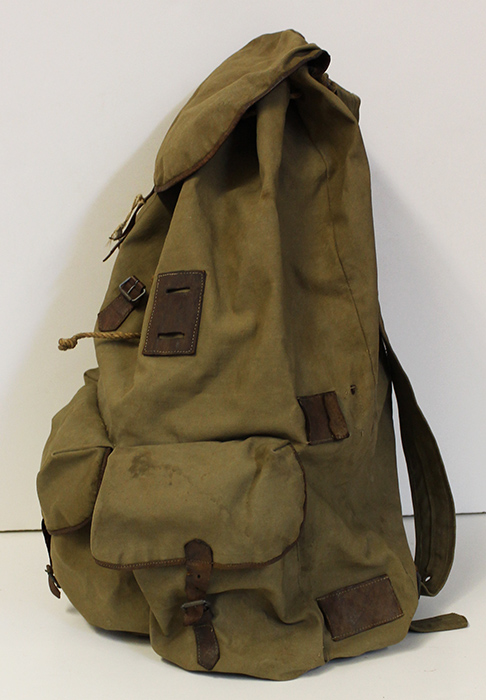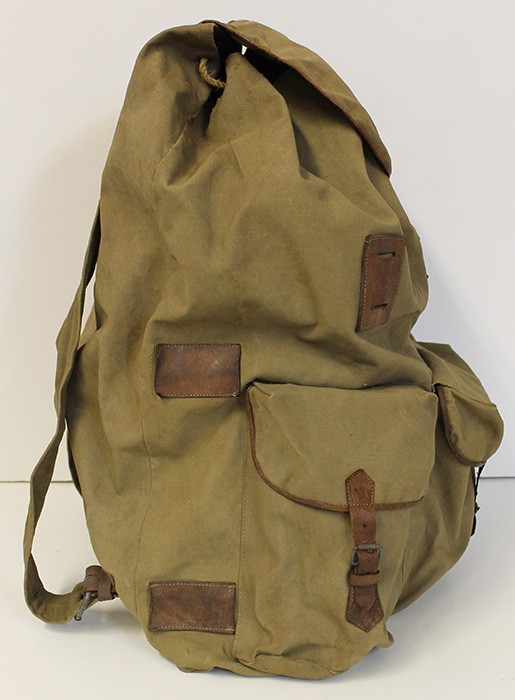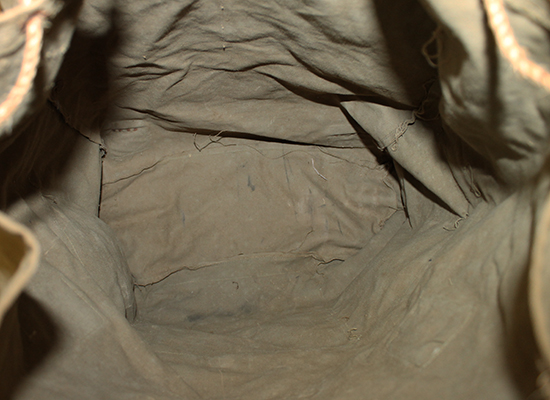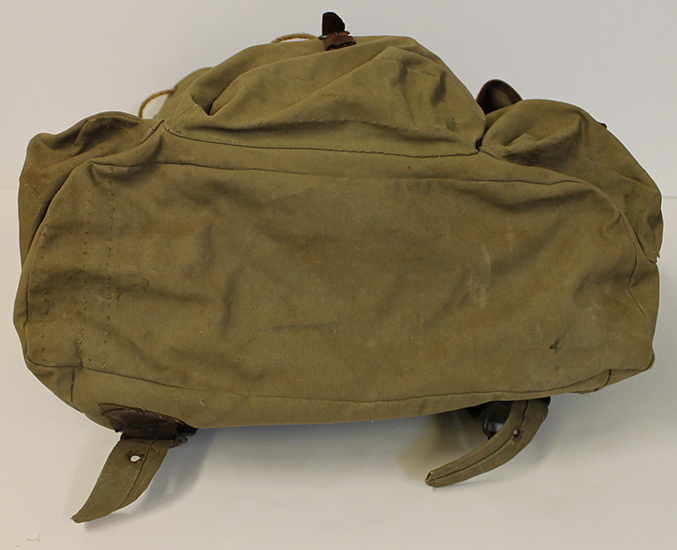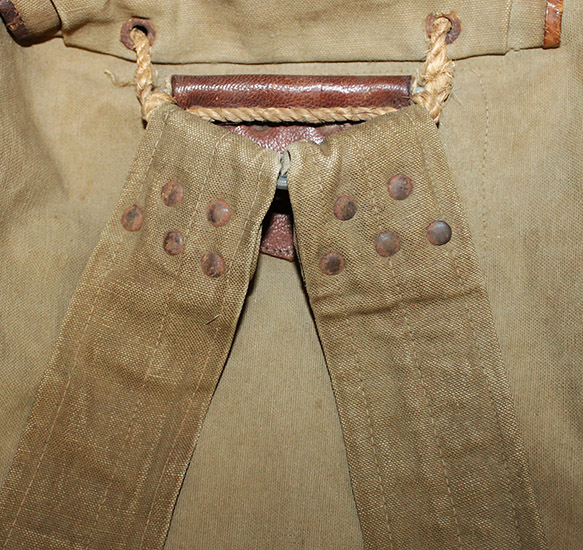 ARTIFACT: Early WWII Imperial Japanese Army Officer private purchase backpack. The canvas pack features a rope drawstring top and flap closure with leather detailed edges. Three pockets along the front also feature similar fold over closures with leather straps and steel buckles. The shoulder straps are anchored to a piece of triangle-shaped steel and the bottom of the straps feature adjustable steel buckle closures.
VINTAGE: Circa early WWII
SIZE: Approximately 23-1/4" x 22" flat (not including flap closure); Bottom: 17" x 6-1/4" wide; Straps: 28" x 2-1/8"; Top closure: 10" x 9-1/2"
CONSTRUCTION/MATERIALS: Canvas, leather, steel, rope
ATTACHMENT: Steel prong buckles, leather straps, canvas straps, drawstring closure
MARKINGS: None.
ITEM NOTES: This is from a Japanese militaria collection which we will be listing more of over the next few months. CON-KYB-16 LHEX11/16 psAJE11/16
CONDITION: 7- (Very Fine-): The backpack shows moderate wear and soiling, steel shows minor to moderate oxidation, rope closure is brittle, a couple of the leather strap closures need repair, overall very fine condition.
GUARANTEE: As with all my items, this piece is guaranteed original.