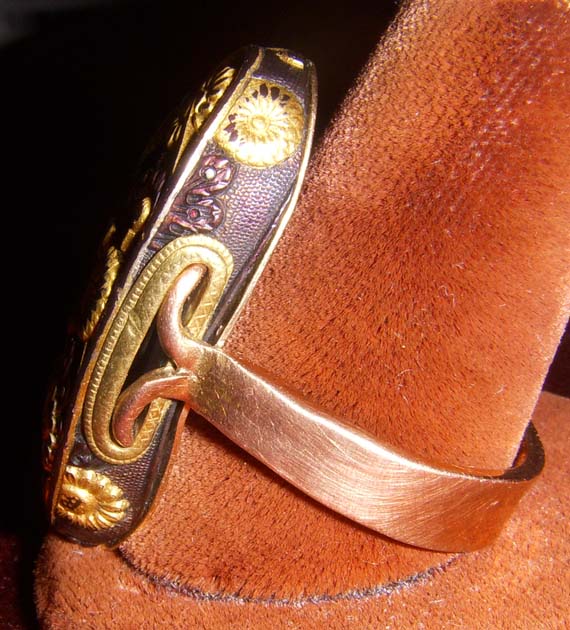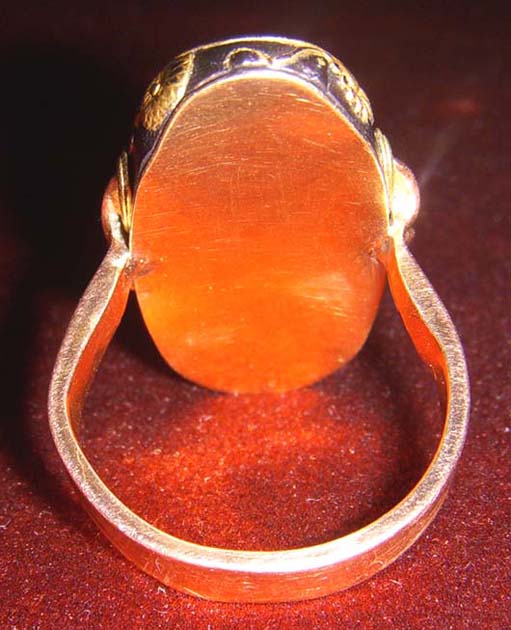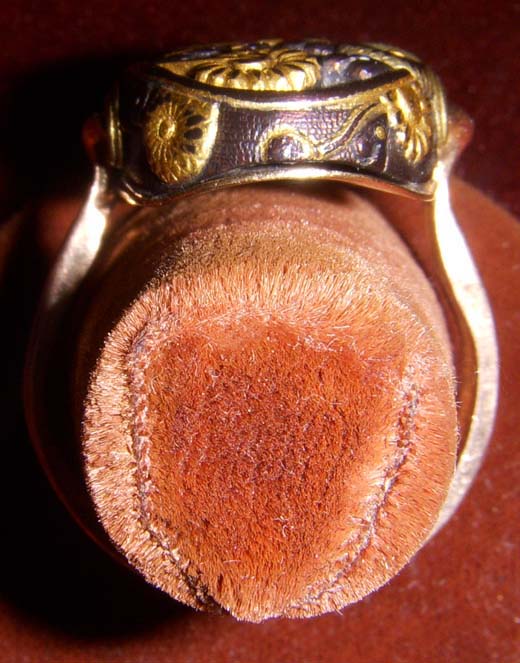 SUBJECT: This is a stunning modern 14 karat rose gold ring built around a 19th century Japanese Wakizashi fitting. The ring is large and somewhat heavy (3/4 ounce), and the oval medallion has a delicate floral pattern. The band in slender and has a whale's tail formation on each end that fits into the sides of the medallion. The stand is not included in the sale of the ring.
VINTAGE: Circa 1980s-1990s; 19th century.
SIZE: Approximately size 12; medallion is approximately 11/16" in width and 1-3/8" in height and ¼" in thickness.
CONSTRUCTION/MATERIALS: 14 karat rose gold.
ATTACHMENT: None.
MARKINGS: None.
ITEM NOTES: This is from a jewelry collection which we will be listing more of over the next few months (pictured stand not included). SHOP VEGEX08 LABJJX8/11 SLAJJJX1/13
CONDITION: 8 (Excellent-): The ring shows only light wear and tarnish.
GUARANTEE: As with all my items, this piece is guaranteed original.