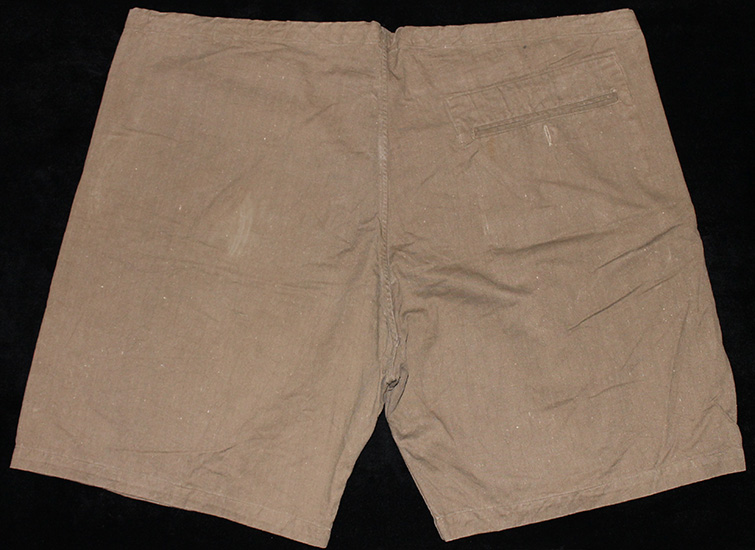 ARTIFACT: Scarce, 1939 dated Nazi RAD (Reich Labour Service) summer work shorts with drawstring and rear button pocket. From June 1935 onwards, men 18 to 24 had to serve six months before their military service. During WWII compulsory service also included young women and the RAD developed to an auxiliary formation which provided support for the Wehrmacht armed forces.
VINTAGE: Circa 1939
SIZE: Approximately: waist 40", legs 17.5" long from waist to cuff, and inseam 7"
CONSTRUCTION/MATERIALS: Olive drab cotton.
ATTACHMENT: N/A
MARKINGS: R.A.D.B.A.Bn. 1 – 99 S/12.
ITEM NOTES: This is from a German militaria collection which we will be listing more of over the next few months. ebay VBEX13 LAGEX11/14 SLACEX7/16
CONDITION: 7+ (Very Fine+): Shorts have tiny spots of discoloration. No rips or tears.
GUARANTEE: As with all my items, this piece is guaranteed original.