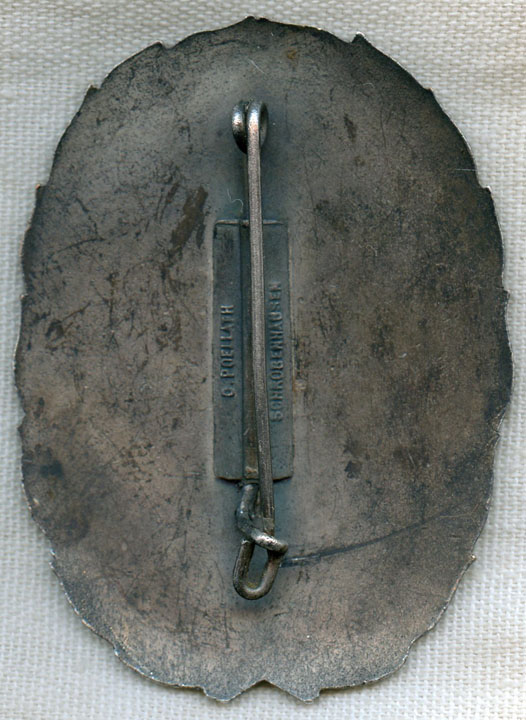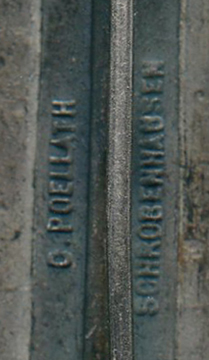 ARTIFACT: This is a rare early 1934 all-German ski competitor's award badge by O. Poellath of Schrobenhausen, in Bavaria. This silver-plated badge was a D-Day veteran's bring-back. This is another artifact brought home by Radio Operator Clyde Williams, who was in the First Wave of the D-Day Invasion (please see link below for related products). Williams was attached to the 2nd Battalion, 47th Regiment, 9th Infantry at Cherbourg and to the 2nd Rangers Battalion at Pointe du Hoc. The badge is fabulously enameled with a downhill skier and reads "Deutsche und Heeres Skimeisterschaften Berchtesgaden 7-12 Feb 1934 SA und SS Ski-Meisterschaften" (German Army Ski Championships and Berchtesgaden, 7-12 February 1934 SA and SS-Ski Championships). The wording on the badge, which puts the SA and SS on equal footing, attests to the fact that the award dates from before June 1934, when the Röhm-Putsch (aka Operation Hummingbird and "The Night of Long Knives") decimated the SA (Sturmabteilung) organization.
VINTAGE: Circa early 1934.
SIZE: Approximately 2-5/16" in height and 1-11/16" in width.
CONSTRUCTION/MATERIALS: Silver-plated brass, enamel.
ATTACHMENT: Vertical safety-style pin with rectangular saddle.
MARKINGS: O. POELLATH SCHROBENHAUSEN.
ITEM NOTES: This is from a Nazi Germany collection which we will be listing more of over the next few months. VEJJX12 LABEJX3/12
CONDITION: 8- (Very Fine-Excellent): The badge is in lovely shape with vibrant coloration, only light wear to the enamel and some areas of tarnish. .
GUARANTEE: As with all my items, this piece is guaranteed original.