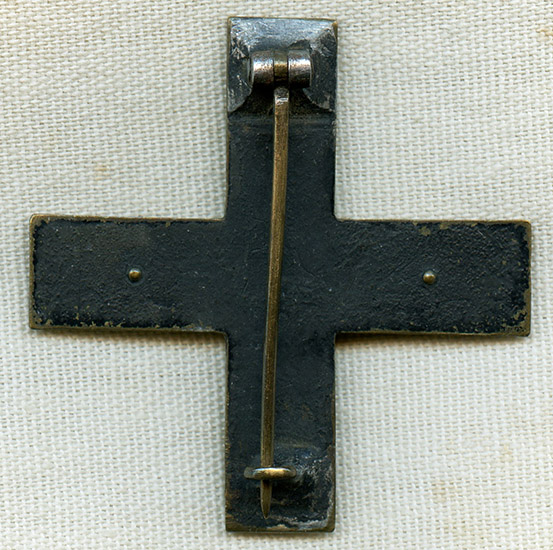 ARTIFACT: Early 1920's German Freikorps Baltic Cross, First Class. The brass cross is raised against a black painted cross and shows high quality riveted construction. There may have been a period repair to the hinge and catch.
VINTAGE: Circa early 1920's
SIZE: Approximately 1-3/4" x 1-3/4"
CONSTRUCTION/MATERIALS: Painted bronze
ATTACHMENT: Vertical 'T' pin with 'C' type catch.
MARKINGS: None.
ITEM NOTES: This is from an Imperial German militaria collection which we will be listing more of over the next few months. TRVBEX TRAX16 LAIEX3/16 SAJJX01/17
CONDITION: 7+ (Very Fine+): The badge shows moderate wear, mostly to edges, possible repair to hinge and catch, much of the painted details remain intact.
GUARANTEE: As with all my items, this piece is guaranteed original.