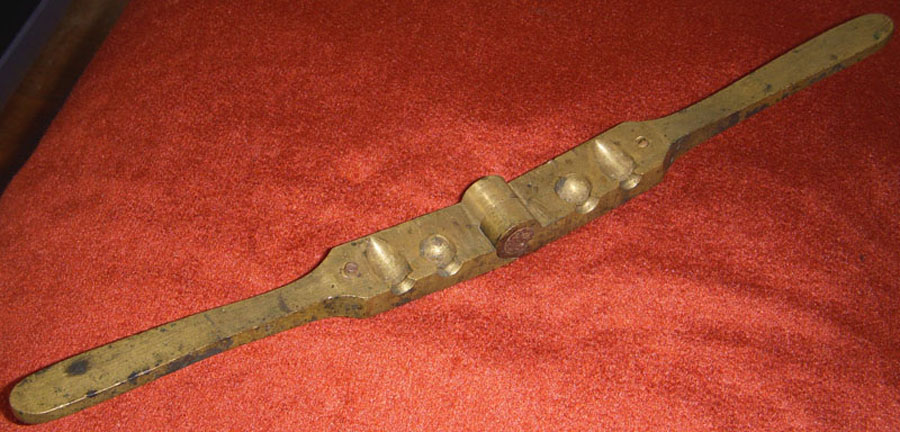 ARTIFACT: This is a scarce Colt's Patent .31 caliber bullet mold in bronze. This mold dates from the 1850s and was meant for making bullets for the model 1849 Colt pocket pistol. When the handles are unfolded, cut-out spaces for both conical bullets and balls to be formed are revealed.
VINTAGE: Circa 1850s.
SIZE: Approximately 4-3/4" in length (when folded shut) and in 5/8" width and 5/8" in depth.
CONSTRUCTION/MATERIALS: Bronze.
ATTACHMENT: Hinge.
MARKINGS: COLT'S PATENT.
ITEM NOTES: This is from a firearms and related items collection which we will be listing more of over the next few months. ebay SHOP VEJX13 LBDEX1/13 SeBDEX1/15
CONDITION: 7+ (Very Fine+): The mold has some light to medium wear and tarnish.
GUARANTEE: As with all my items, this piece is guaranteed original.