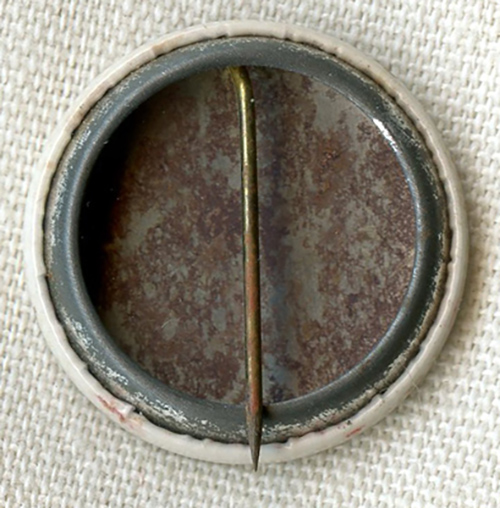 ARTIFACT: This is a circa 1920s Home for Confederate Women donation pin. The Richmond, Virginia refuge was set up by the Robert E. Lee Camp of Confederate Veterans. The pin is in celluloid and has some light foxing.
VINTAGE: Circa 1920s.
SIZE: Approximately 7/8" in diameter.
CONSTRUCTION/MATERIALS: Celluloid-wrapped tin.
ATTACHMENT: Straight pin.
MARKINGS: None.
ITEM NOTES: This is from a Confederate item collection which we will be listing more of over the next few months. ebay MBEX13 LAAEX9/13
CONDITION: 7- (Very Fine-): The pin has some light foxing; oxidation to reverse only.
GUARANTEE: As with all my items, this piece is guaranteed original.