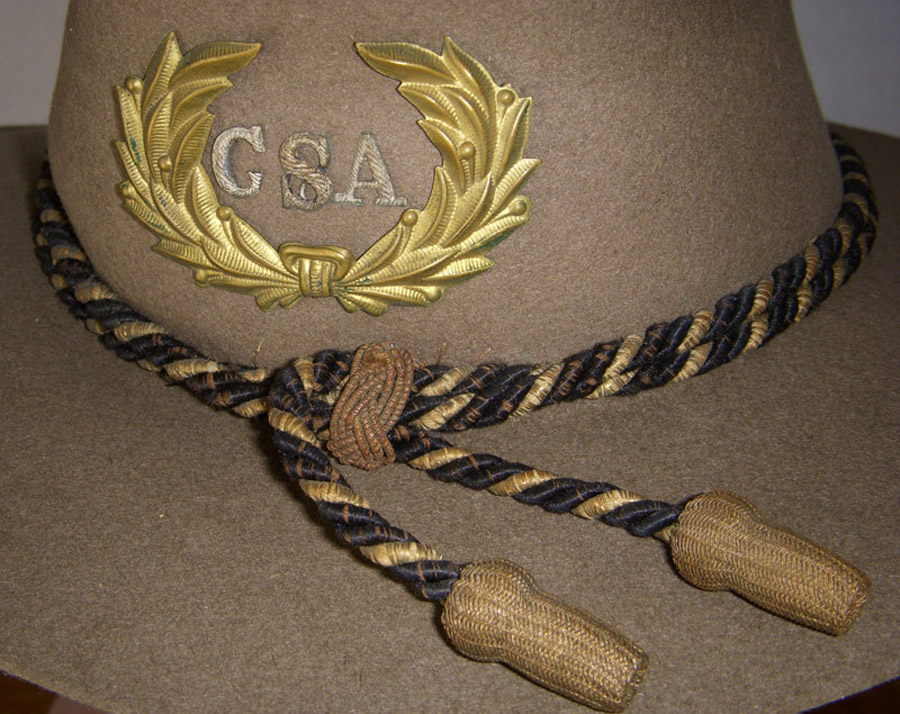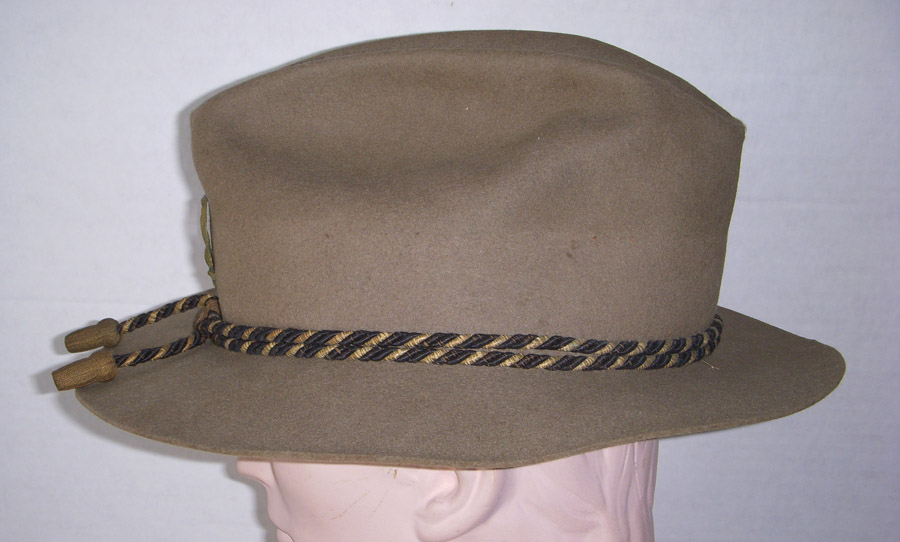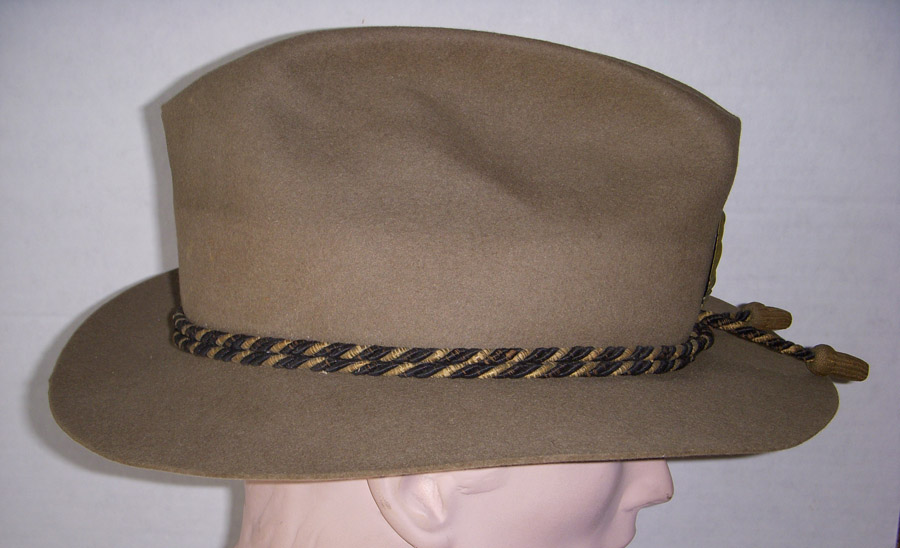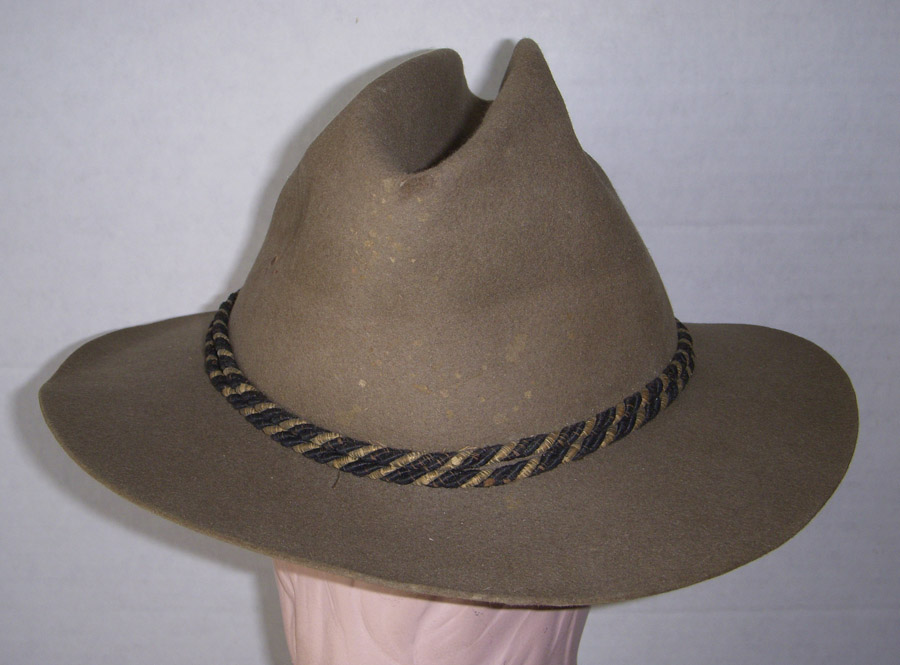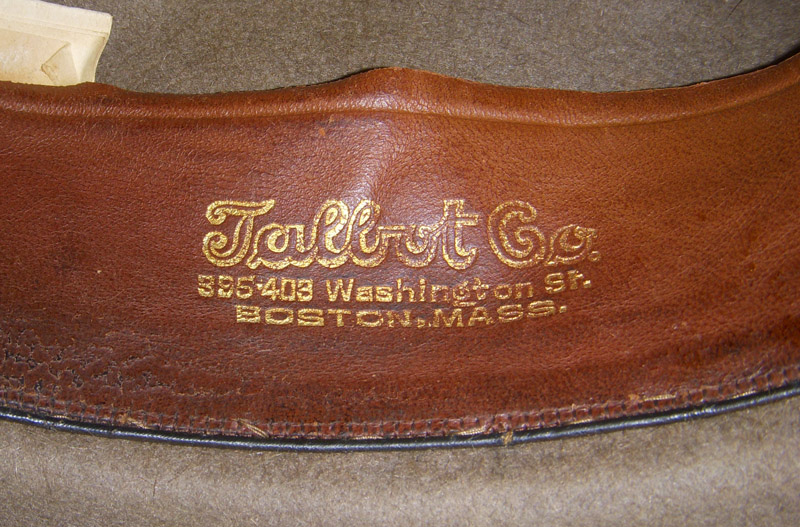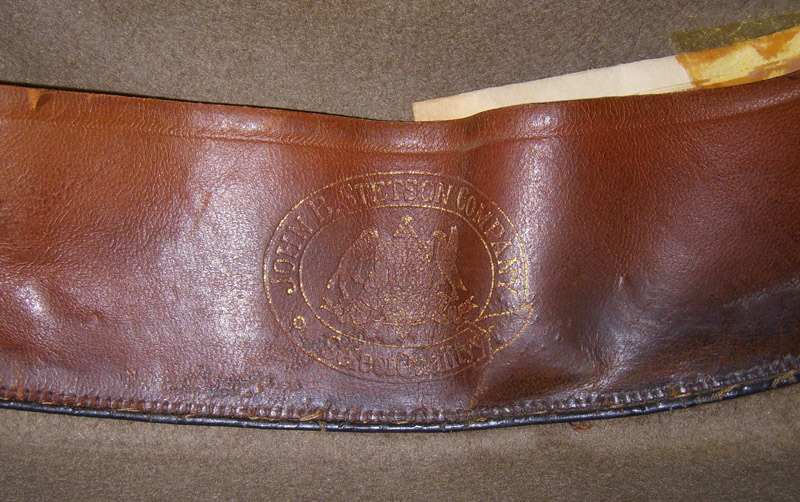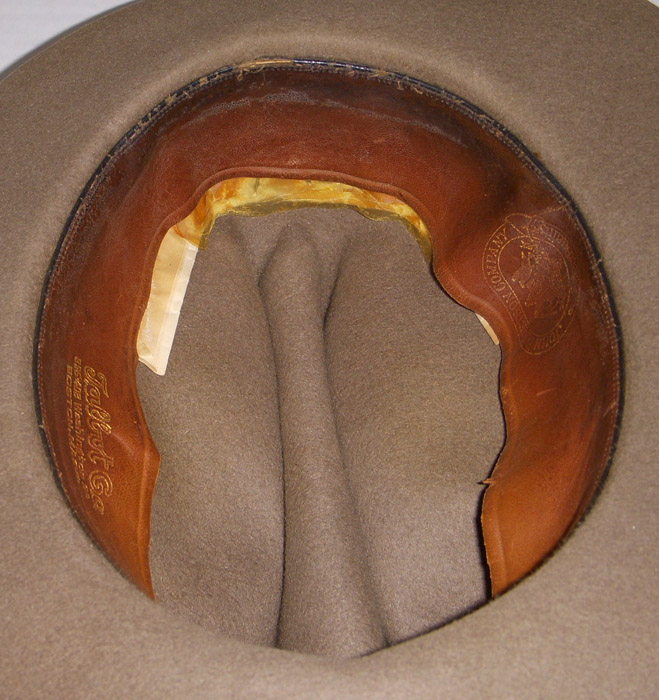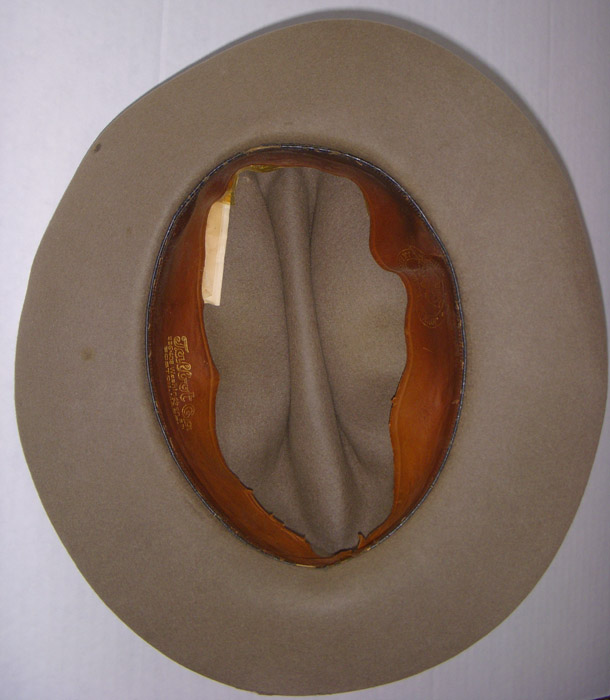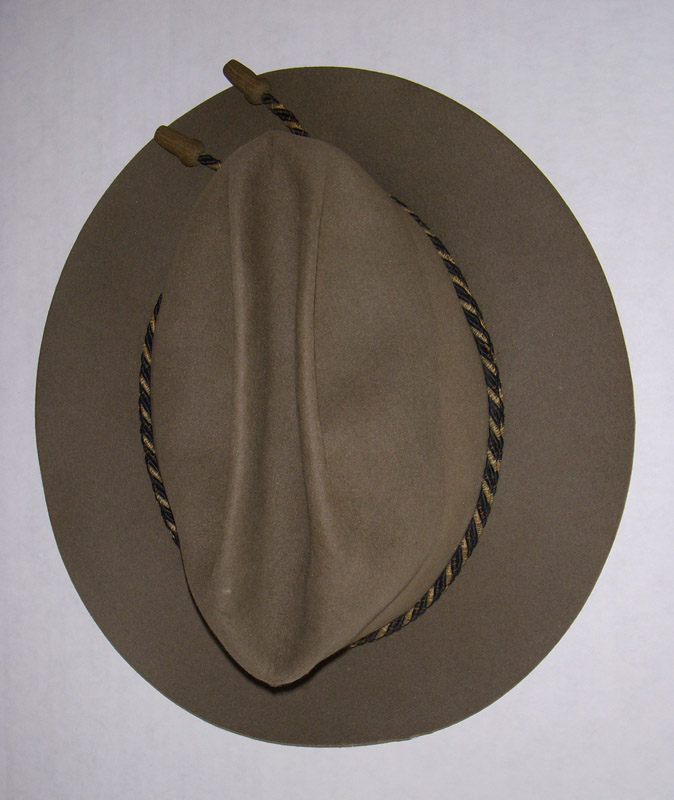 ARTIFACT: This is a great early 1900s Confederate veteran officer's slouch hat. The hat is made from a pre-1920 Stetson hat. It has old "CSA" insignia at the center of a wreath badge on the front and bullion acorn ends on the rope band. The hat is in a soft beaver fur felt.
VINTAGE: Circa early 1900s.
SIZE: Approximate size 7-1/8 (opening is 8" by 6-1/4" and 22-1/4" in circumference); badge: 2-1/2" by 1-3/8".
CONSTRUCTION/MATERIALS: Beaver fur felt, leather, paper, plated brass, bullion.
ATTACHMENT: None.
MARKINGS: Talbot Co. 395-403 Washington St. Boston, Mass.; John B. Stetson Company Select Quality stamp.
ITEM NOTES: This is from a Confederate headgear collection which we will be listing more of over the next few months. MDBX14 LHEJX8/14 SLGEJX4/16 hldVGEJX9/16 depVAEJX9/4/16 SGEJX10/16
CONDITION: 7- (Very Fine-): The hat has some small spots of wear/discoloration, mostly to the back; minor tarnish to the insignia and a few very small moth nips.
GUARANTEE: As with all my items, this piece is guaranteed original.