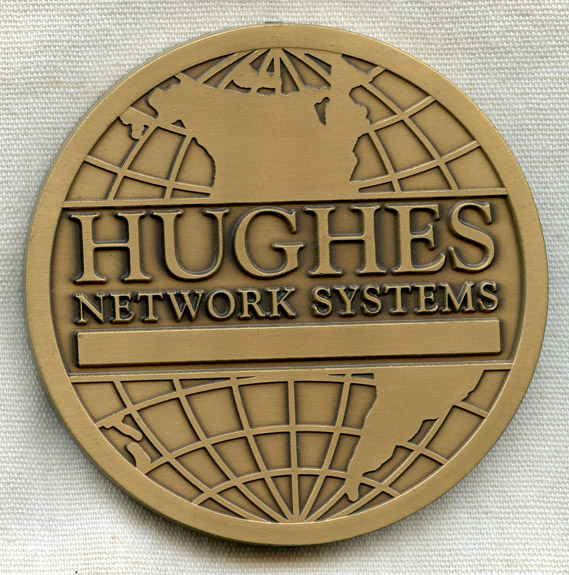 ARTIFACT: This is a 1990s Hughes Network Systems bronze table medal of Washington, D.C. The front of the medal shows a bust of Washington, the Lincoln Memorial and the Capitol Building, as well as other landmarks.
VINTAGE: Circa 1990s.
SIZE: Approximately 3" in diameter and ¼" in thickness.
CONSTRUCTION/MATERIALS: Bronze.
ATTACHMENT: None.
MARKINGS: None.
ITEM NOTES: This is from a communications collection that we will be listing more of over the next few months. MBX14 LBDX4/14 SeVCJX10/17
CONDITION: 8 (Excellent-): The medal has hardly any wear.
GUARANTEE: As with all my items, this piece is guaranteed original.