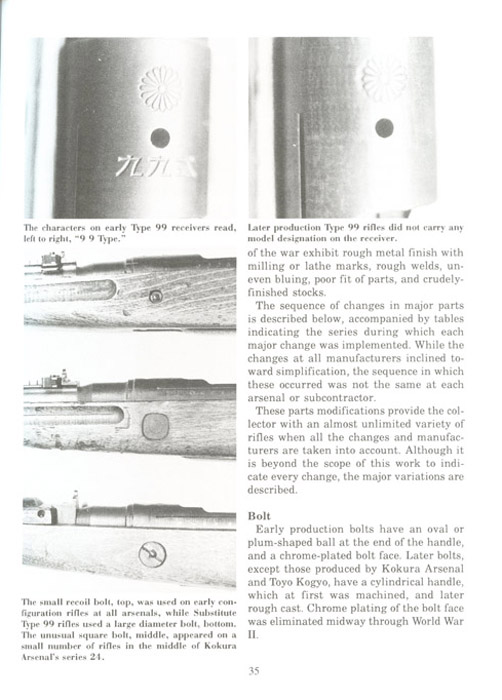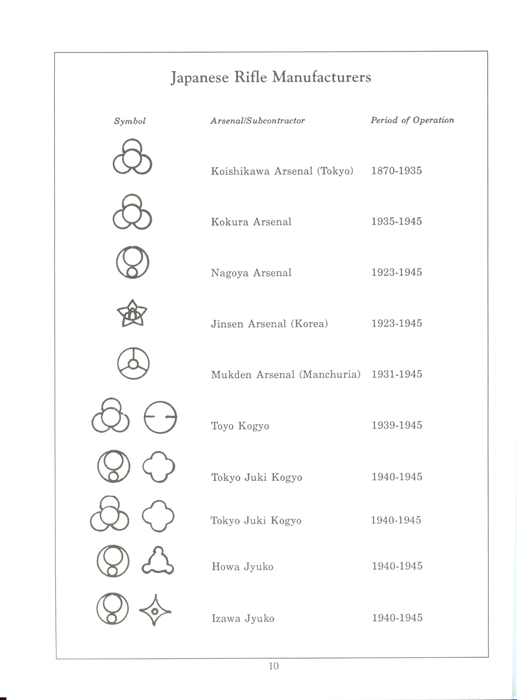 ARTIFACT: This is a paperback copy of "Japanese Rifles of World War II" by Duncan O. McCollum. This reference contains many tables and photographs to help identify rifles of World War II, and has a short history of Japan and its firearms manufacturing before the Second World War took place. This book was published by Excalibur Publications in 1996.
VINTAGE: Circa 1996.
SIZE: 61 pages with black-and-white photographs and illustrations; approximately 11" in height and 8-1/2" in width.
CONSTRUCTION/MATERIALS: Glossy paper stock cover, paper.
ATTACHMENT: Glued binding.
MARKINGS: © 1996 by Duncan O. McCollum.
ITEM NOTES: This is from a reference book collection which we will be listing more of over the next few months. LEEX5/13
CONDITION: 8 (Excellent-): The book is in excellent condition.
GUARANTEE: As with all my items, this piece is guaranteed original.