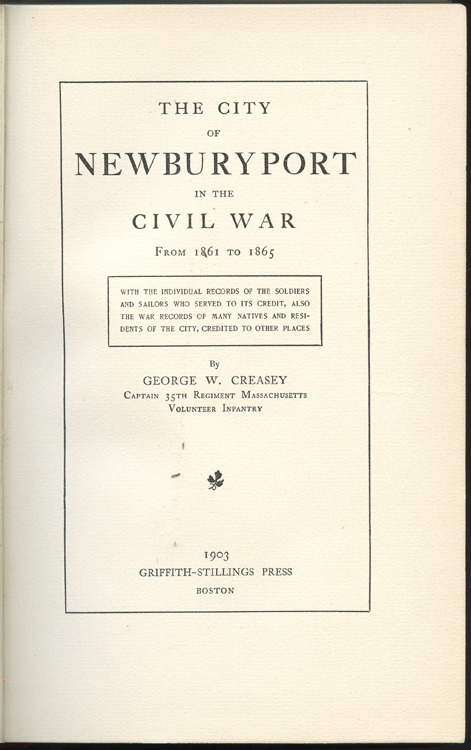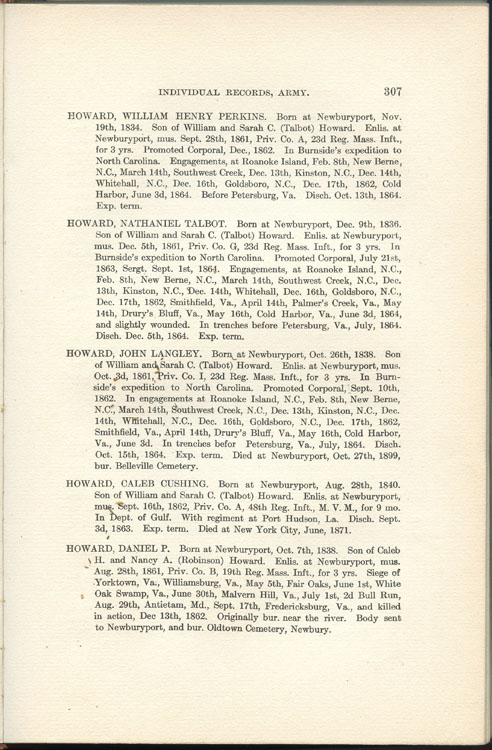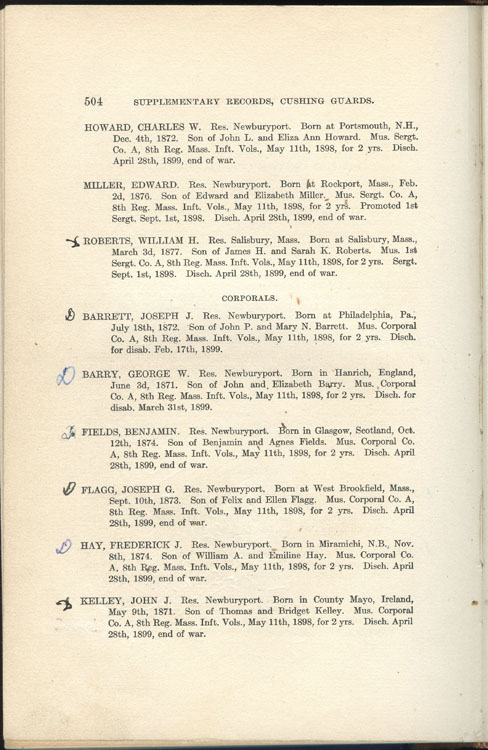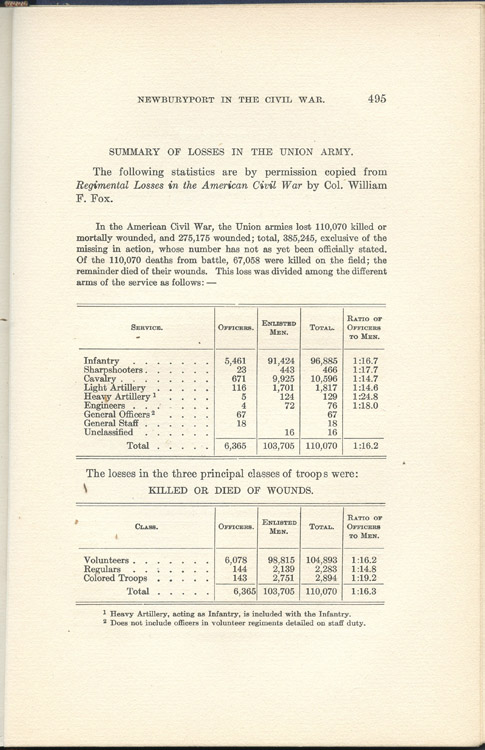 ARTIFACT: This is a copy of the 1903 history entitled "The City of Newburyport in the Civil War: From 1861 to 1865" by George W. Creasey, Captain of the 35th Regiment Massachusetts Volunteer Infantry. This copy is inscribed by a Spanish-American War veteran who resided in Newburyport, Massachusetts while in service: Portsmouth, New Hampshire native Charles W. Howard. Howard was a Muster Sergeant Co. A, 8th Regiment Massachusetts Infantry Volunteers for two years. The book has a huge Civil War soldier roster and a list of Spanish-American War soldiers as well. The original owner of the book has added some notes throughout the book, including some ominous "D"s next to some soldier's names which may stand for "Deceased": there is no "D" next to Howard's name). The book also has some statistical charts, and a nice old embossed cloth-bound cover in very good condition. Also included with the book is a one-page period typed list of the payroll for Howard's Company (A).
VINTAGE: Published 1903.
SIZE: 539 pages including one photograph and charts. Approximately 9-1/2" in height and 6-1/2" in width and 2" in thickness.
CONSTRUCTION/MATERIALS: Embossed cloth-bound cover, paper.
ATTACHMENT: Glued binding.
MARKINGS: From P.E.I. (?) Chas. W. Howard Newburyport, Mass. January 1, 1919; 1903 GRIFFITH-STILLINGS PRESS BOSTON.
ITEM NOTES: This is from a military book collection which we will be listing more of over the next few months. VJV09 LBEJX7/13
CONDITION: 7+ (Very Fine+): The book has some light wear to the edges of the cover, with no stains inside. About three pages near the middle of the book have a tear along the edge and there is some handwriting inside.
GUARANTEE: As with all my items, this piece is guaranteed original.