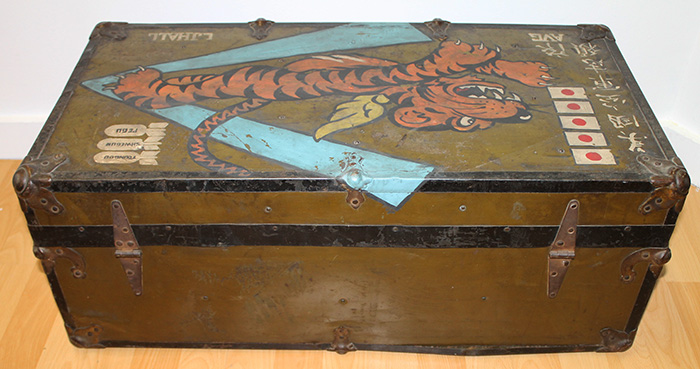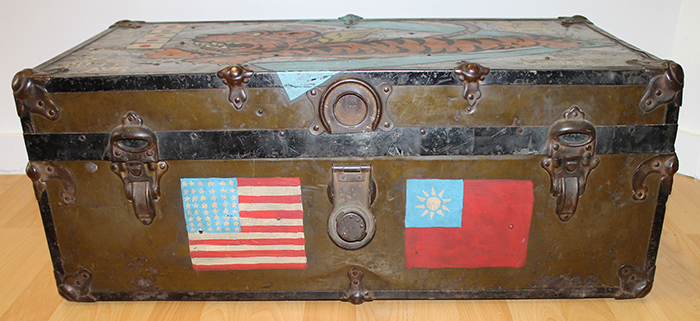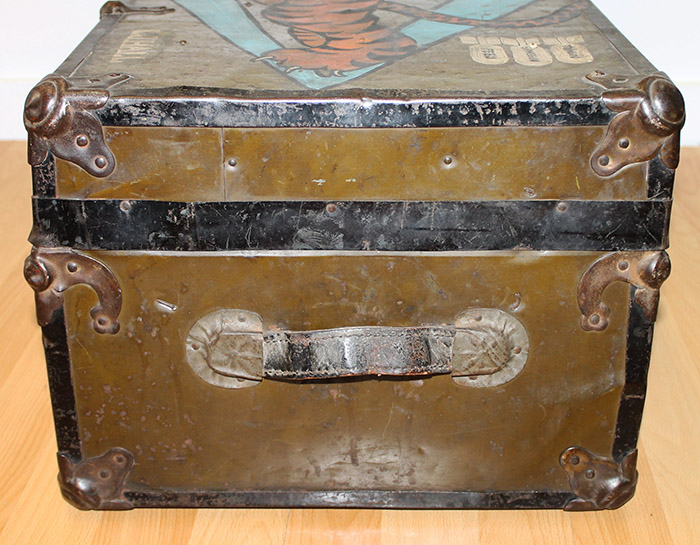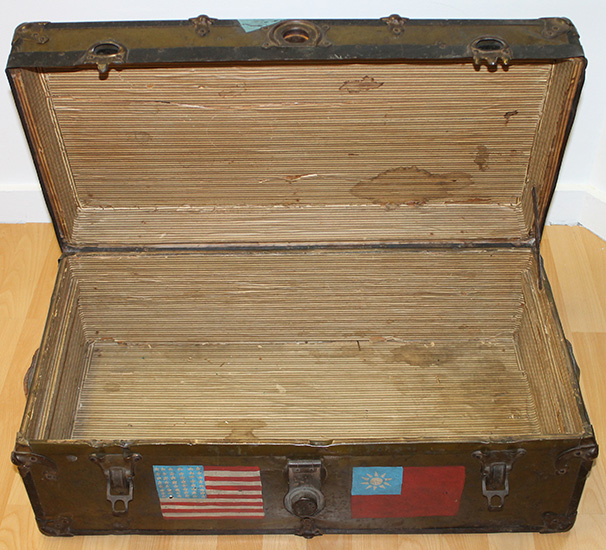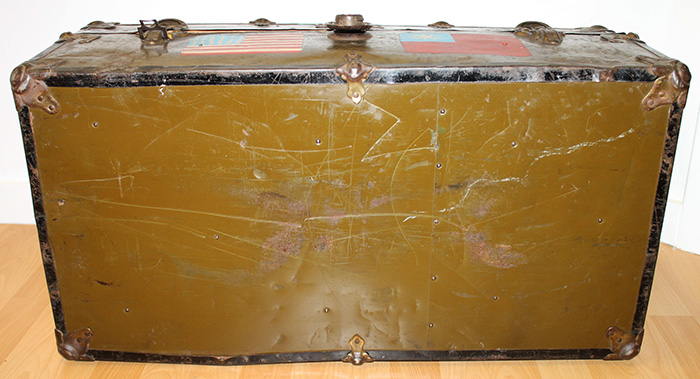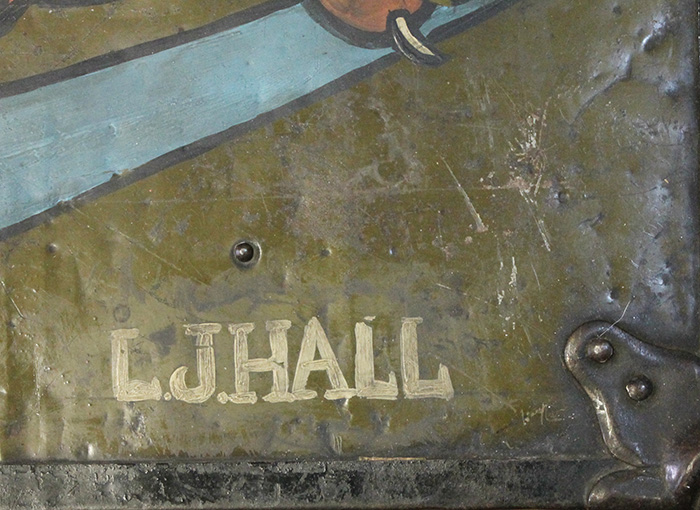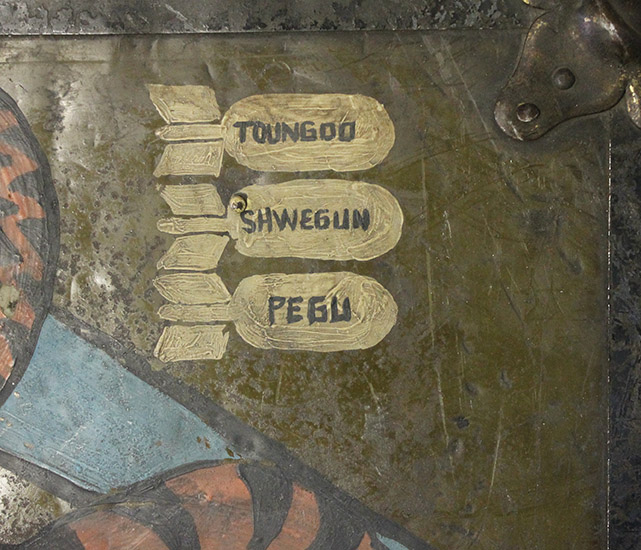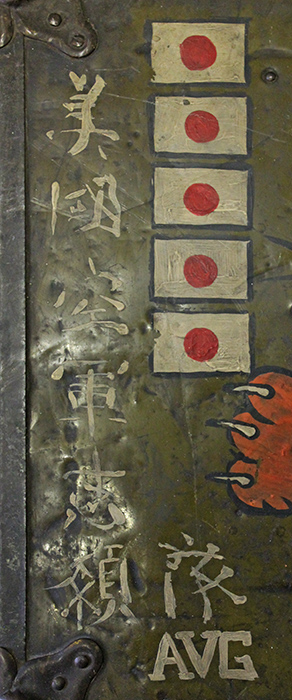 ARTIFACT: Fun, Flying Tigers 'fantasy' foot locker, purporting to be that of AVG pilot Lester J. Hall. The top displays the Flying Tigers insignia in the center along with Japanese flags and kanji meant to symbolize planes shot down during combat flight. The opposite side shows the painted name: "L. J. HALL" and three bombs that read: "TOUNGOO", "SHWEGUN", and "PEGU". The front shows nicely painted Chinese and American flags and the sides feature leather handles. The inside is lined with paper and the lid has a locking arm to prevent closure. The exterior latches are in great working condition, however the key for the lock is no longer present. The foot locker was possibly painted up as a display piece in the 1980's or 1990's and is unlike our regular offerings, as it is a fantasy piece. Costs associated with shipping have been added, though the foot locker is available for pickup at a lower price. Again, this artifact is strictly fantasy and not original.
VINTAGE: Circa 1980's – 1990's
SIZE: Approximately 30-1/4" long x 15-1/8" wide x 11-1/2" deep
CONSTRUCTION/MATERIALS: Painted steel, brass, iron, leather
ATTACHMENT: Hinged latches, hinged lid, locking arm, leather handles
MARKINGS: None.
ITEM NOTES: This is from a collection of post-AVG souvenirs and memorabilia which we will be listing more of over the next few months. CON-EDK-25-16 LEGEX6/16
CONDITION: 7+ (Very Fine+): The footlocker shows moderate to heavy wear, the inside shows areas of paper loss and soiling, much of the exterior painted detail remains intact, overall very fine condition - fantasy artifact - not original.