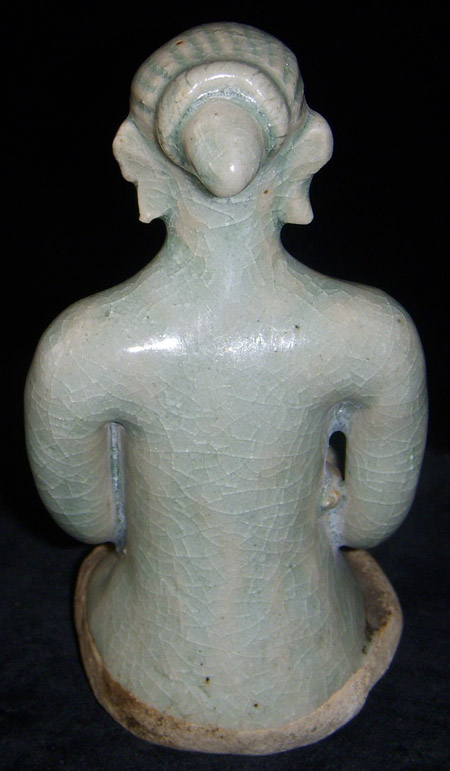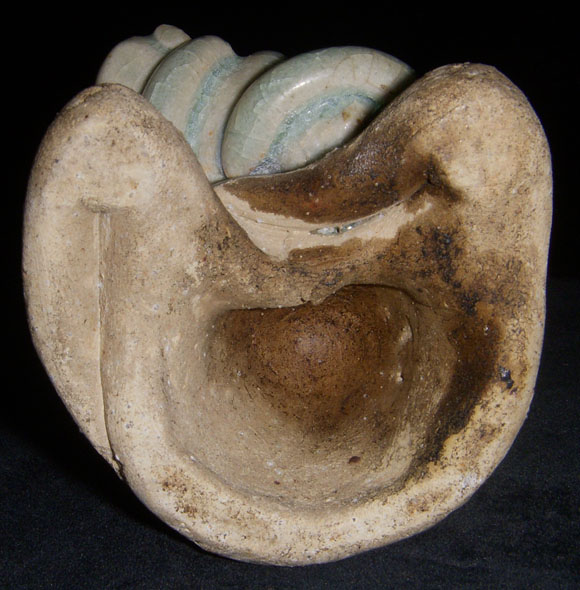 SUBJECT: This is a fertility statue from Thailand dating to either the eighteenth or early nineteenth century. The statue is a kneeling woman nursing an infant and is in a beautiful celadon hue.
VINTAGE: Circa eighteenth or early nineteenth century.
SIZE: Approximately 4" in height and 2-1/8" in width.
CONSTRUCTION/MATERIALS: Glazed stoneware.
ATTACHMENT: N/A.
MARKINGS: N/A.
ITEM NOTES: This is from an antiquities collection which we will be listing more of over the next few months. VGEX04 LAGEX3/11
CONDITION: 8- (Very Fine-Excellent): The figure has a lovely all-over crazing but no chipping and little other wear.
GUARANTEE: As with all my items, this piece is guaranteed original.